Coming up with content ideas as a coach can be challenging, especially with the rise of social media and influencer marketing.
How do you find inspiration for your content and drive traffic to your business without spending countless hours on social media?
Keep reading to discover five easy-to-implement content ideas for your coaching business.
1. Share An Existing Free Resource
When in doubt, sharing a free resource is a great place to start with content marketing as a coach. Thankfully, The Wellness Society has a ton of free coaching resources you can share with your audience:
If you have a preexisting lead magnet, you can also share it with your audience. And if you don't have one, this might be your sign to create one.
Depending on the size of your following and the social media platform, your typical post will only be seen by a small fraction of your audience, so don't be afraid to repost the same free resources, as they'll get new eyes on them.
2. Content Repurposing
Speaking of free resources, other great sources of inspiration for content marketing are articles, podcasts, and videos related to your coaching niche.
Again, please don't feel like you need to start from scratch with each post. Whether you've written an article, appeared on a podcast, or spoken at a conference, you can reshare your thought leadership as a post and extend its impact beyond the original platform.
There are two common approaches when it comes to content repurposing:
Sharing a summary or cliffhanger post with a link to the source
Dividing the larger content into several bite-sized, shareable pieces
You'll want to find the content repurposing strategy that works best for you and your unique audience.
3. Reshare Someone Else's Content
If you haven't produced your own content outside of social media, don't worry – you can share other coaches' materials, too.
Resharing content is a great way to uplift other coaches and grow your following at the same time, since the other practitioner may reshare your reshare and engage with your platform.
Additionally, sharing other coaches' content demonstrates that you don't exist in a vacuum but are rather continually learning and expanding your knowledge.
When sharing someone else's resource, consider adding your perspective and insights to the post, since this will demonstrate your expertise to your audience.
4. Ask a Powerful Coaching Question
Another opportunity to demonstrate your knowledge and expertise through content marketing is by asking a powerful coaching question to your audience.
Remember, you're a coach, after all, and your content is an opportunity for prospective clients to see your coaching prowess in action.
You might find it helpful to reflect on the common questions you ask in the discovery call or first coaching session, then ask a few of your social media followers for theirs.
A great content strategy and best practice is to complement these coaching questions with a follow-up resource that will support your followers, so they're not left hanging after you ask the question.
5. Highlight A Client Success Story
Lastly, you can share a client success story or testimonial with your followers. As we covered previously, testimonials demonstrate your credibility to prospective clients and allow them to envision the experience of working with you.
When shared strategically, testimonials also provide an opportunity for prospective clients to imagine themselves in your recommender's shoes, which makes for great social content.
If the testimonial isn't on a public platform, be sure to anonymize it or get your client's permission before sharing it with your audience.
Summary
Not all content is created equal. Amy Porterfield, an online marketing expert and former director of content development at Tony Robbins Companies, argues that great content educates, entertains, and inspires. Consequently, brainstorm how each of your posts will hit on at least one of these factors.
On a final note, if you're still in a creative rut, consider surveying your current clients to learn what content they find most the helpful and why, as they're likely to have some great ideas that will take your marketing to the next level. You've got this!
---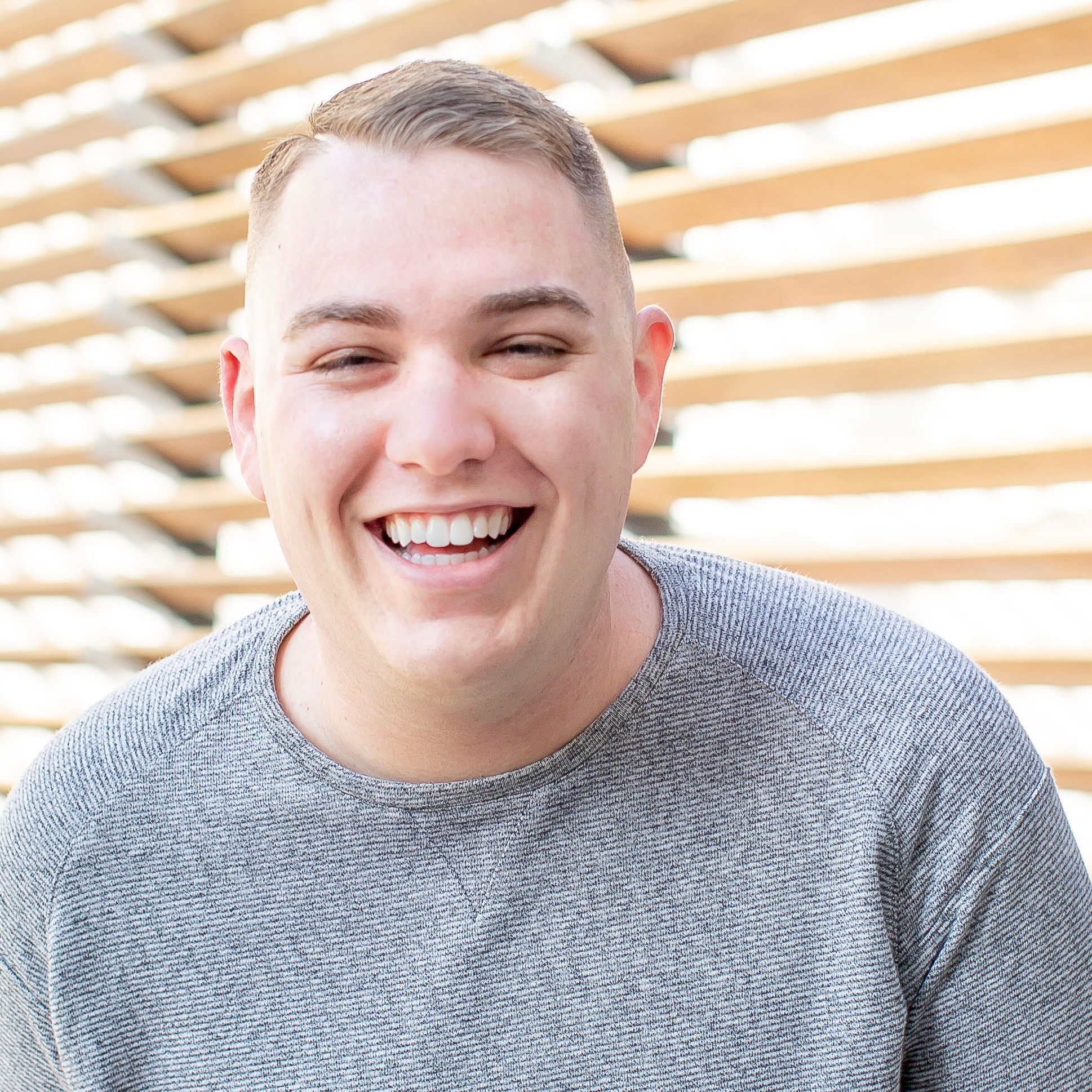 About Kyle
Dr. Kyle Elliott, MPA, CHES (he/him/his) is the founder and career coach behind CaffeinatedKyle.com. He is an official member of the invitation-only Forbes Coaches Council, a member of the Gay Coaches Alliance, and a Stability Leader with The Stability Network.
Kyle's words have been featured in Business Insider, CNBC, CNN, Entrepreneur, Fast Company, Forbes, Fortune, and The New York Times, among dozens of other leading publications. When not helping Silicon Valley's top talent find jobs they LOVE, you will find him at Starbucks or Disneyland.