Are you a coach or private practice therapist looking for high-quality resources?
If so, you're in the right place!
The Professional's Mental Wellbeing Toolkit contains everything you need in one handy package.
What People Are Saying
"It really has everything you need all in one place."
"This toolkit is so comprehensive that it is well worth at least 3x its price as it has much more content than I had anticipated. "
"Simply everything has been covered, making this kit a valuable time-saving resource. You can feel really confident using the toolkit, as the wide range of approaches used are evidenced-based and up-to-date."
Comprehensive
Invest in a holistic toolkit which addresses a wide range of client goals and challenges
Beautifully Designed
Make clients feel at ease with a soothing colour scheme and clean design
Evidence-based
Implement evidence-based practice based on the latest scientific research
User Friendly
Provide easy to understand, jargon-free materials which allow for high levels of client engagement
Personal Self-Care Tools
Support your own mental health and wellbeing, helping to prevent burnout and compassion fatigue
Normalising
Use non-stigmatising language and normalise your client's struggles with poor mental wellbeing
Tools to Address a Wide Range of Client Goals
Save time, energy and money – have plenty of tools at your disposal helping clients achieve a wide range of outcomes:
Reducing stress and anxiety
Boosting mood
Gaining clarity around life goals, purpose and passions
Developing new habits - exercise, nutrition, sleep, relaxation, meditation
Improving relationships
Building confidence and dealing with the inner critic
Setting boundaries and becoming more assertive
Boosting energy
Achieving a healthy weight
Increasing productivity
A Library of Resources to Help Make Your Job Easier
Feel confident with evidence-based tools using a variety of approaches:
Cognitive behavioural therapy (CBT)
Dialectical behavioural therapy (DBT)
Mindfulness-based cognitive therapy (MBCT)
Acceptance and commitment therapy (ACT)
Positive psychology
Problem solving therapy
Behavioural activation (BA)
Non-violent communication (NVC)
Lifestyle medicine and more!
Perfect for Coaches Supporting Clients With Their Mental Health and Wellbeing
Perhaps you're a life, wellness, health or mindset coach?
Look no further! This toolkit gives you a powerful 5-step framework and all the tools you need to help clients achieve long-lasting change.
---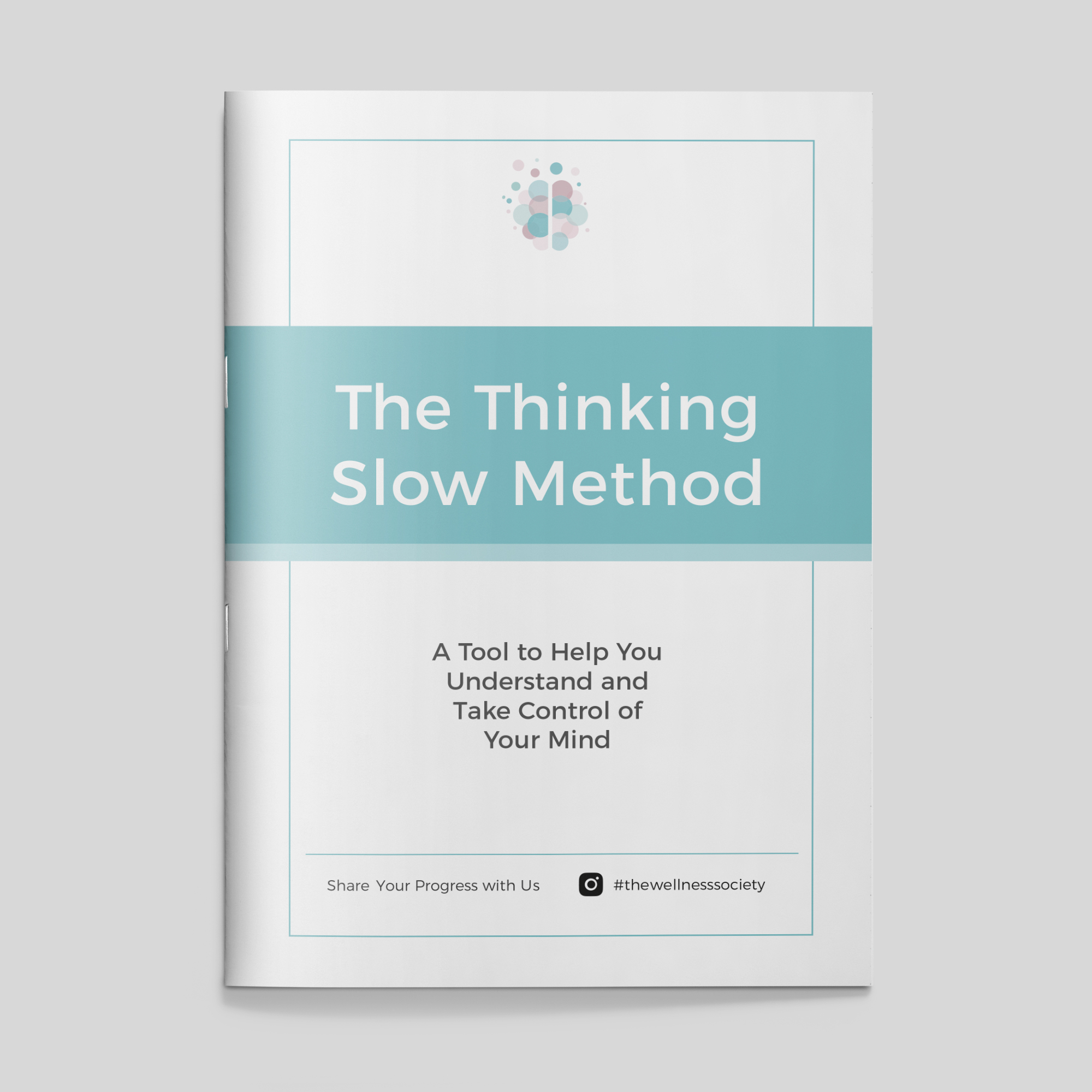 The Thinking Slow Method
(45 page PDF)
Teach clients how to manage anxiety, panic and low mood with Cognitive Behavioural Therapy (CBT), Dialectical Behavioural Therapy (DBT) and Acceptance and Commitment Therapy (ACT) skills. Outlines a 3-step system to help clients reduce rumination.
Help clients become more assertive with Non-Violent Communication (NVC) worksheets.
Includes: Grounding Techniques Worksheet, Self-Soothing Techniques Worksheet, Coping Statements Flashcards and much more!
Help clients stay consistent with phone reminders to give them quick and easy access to key information on the go - included for all workbooks.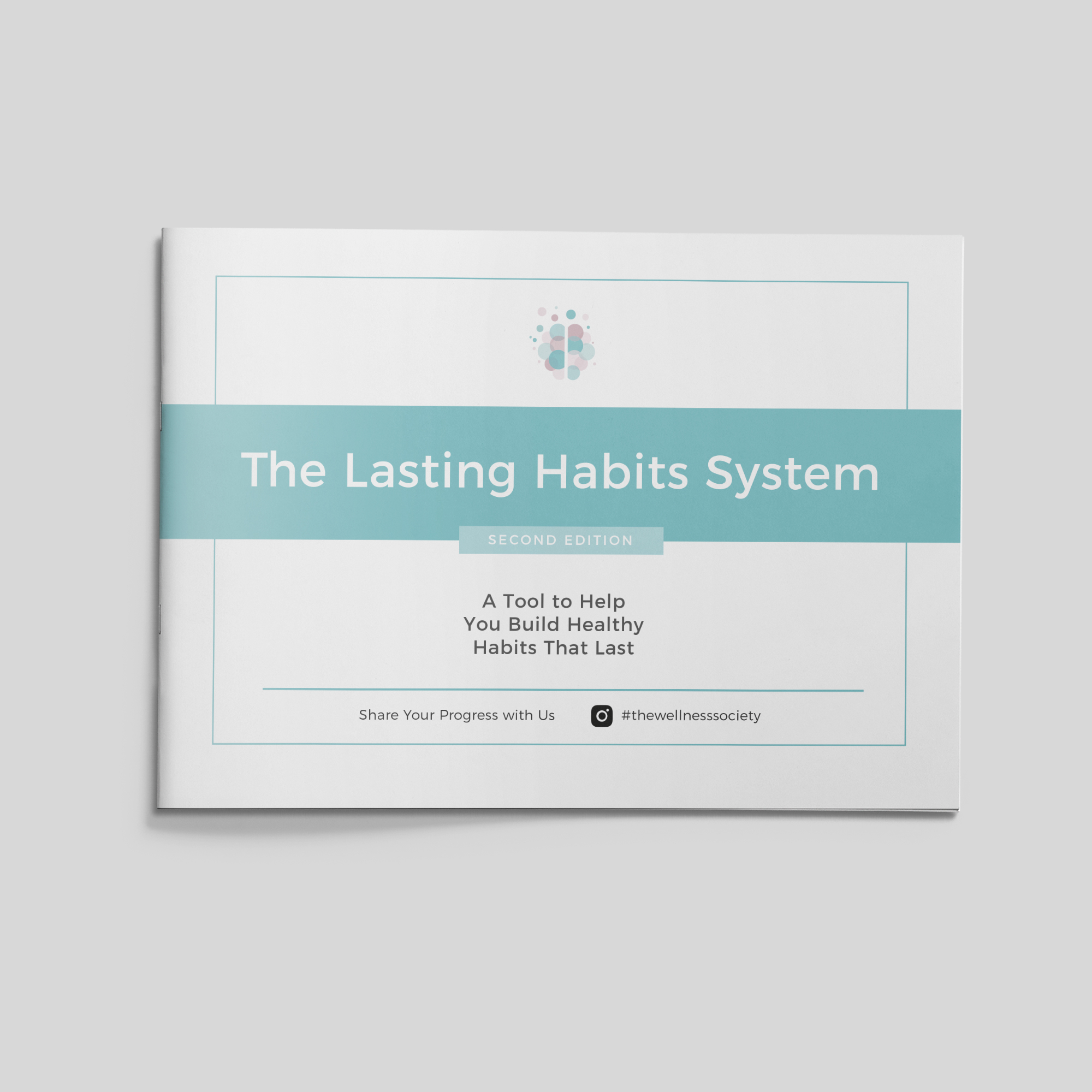 The Lasting Habits System
(27 page PDF)
Workbook outlining a science-based system to help clients create sustainable change.
Covers nutrition, exercise, sleep, relaxation and more.
Share insights and tools from Behavioural Activation (BA) to help clients improve their mood and energy levels.
Receive phone reminders to provide clients with quick and easy access to helpful information on the go.
Includes: Breathing Exercise Flashcards, Monthly/Weekly/66 Day Habit Trackers, Meal Planner, Food Log and Exercise Log.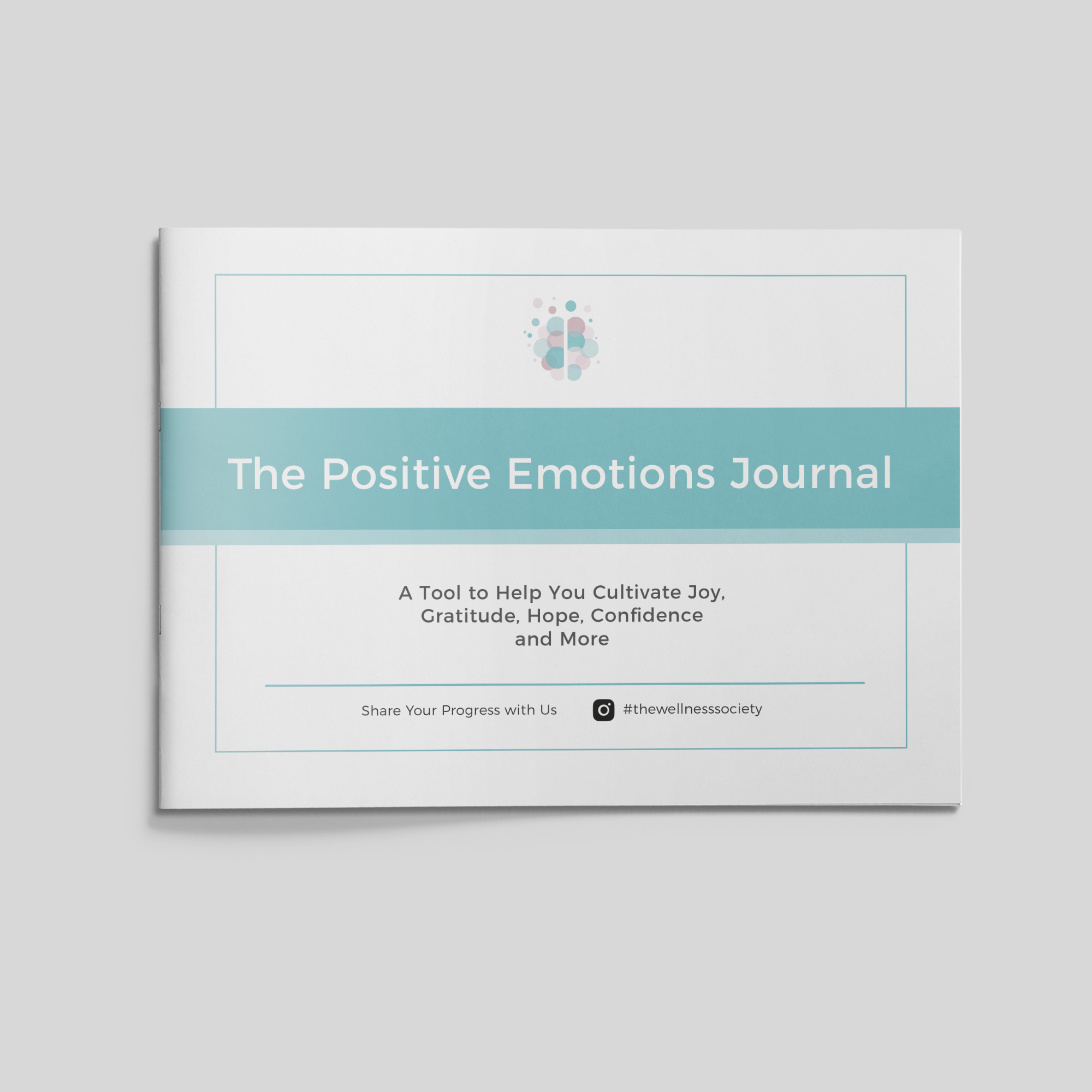 The Positive Emotions Journal (11 page PDF)
A positive psychology-based intervention designed to support your clients to cultivate joy, hope and gratitude.
298 prompts help keep the activity fresh and engaging.
Designed to reinforce learning from the rest of the toolkit, helping your clients create positive change that lasts.
Psychoeducation on the topic of cherophobia for clients who experience fear, guilt and discomfort around positive emotions.
Example prompts include: I've perhaps been taking for granted... / I can take pride in the fact that... / I'm grateful for my ability to... / I'm getting better at...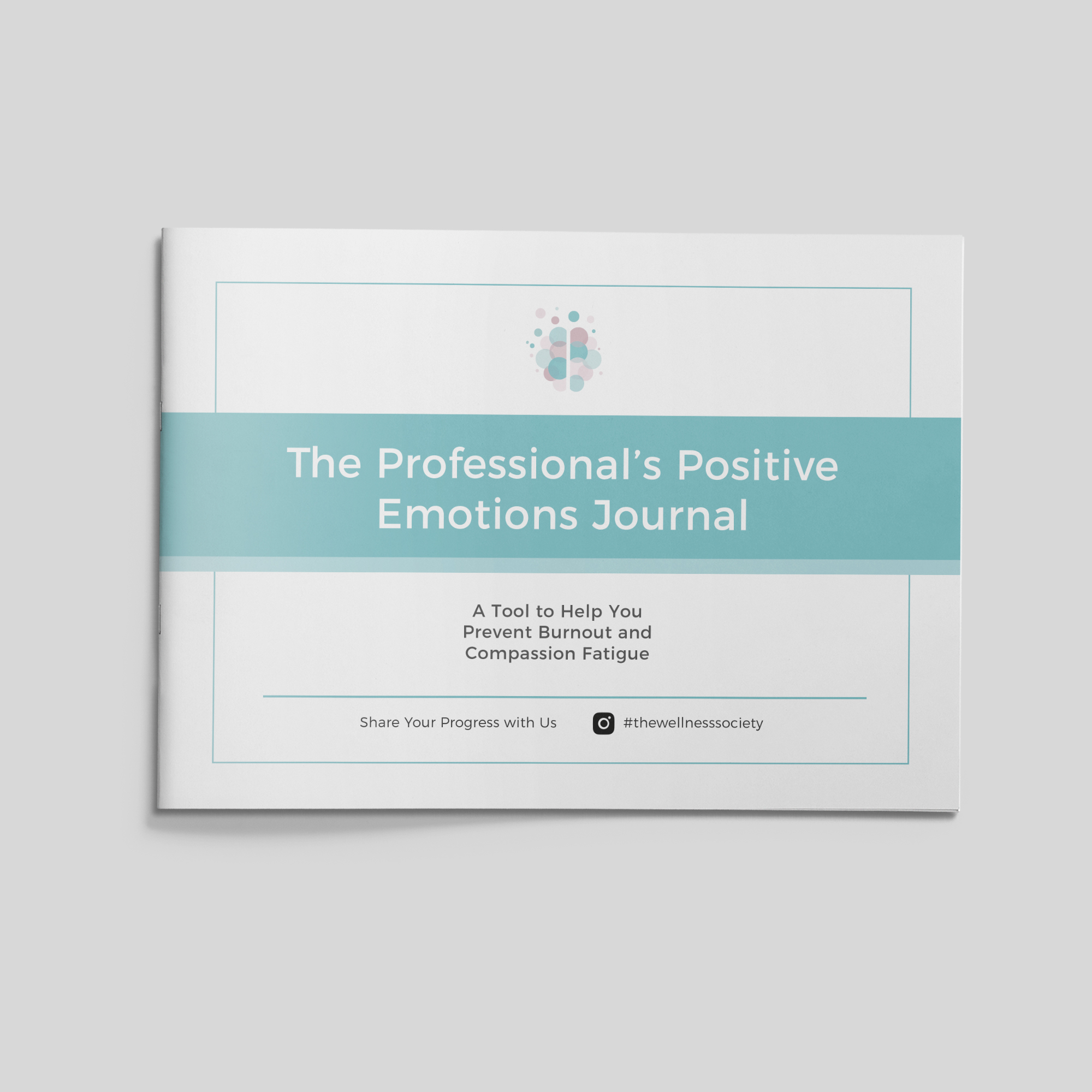 The Professional's Positive
Emotions Journal
(7 page PDF)
A tool to help you to invest in your own mental health and wellbeing.
Focus on cultivating positive emotions with prompts specifically tailored to helping professionals.
Help prevent burnout and compassion fatigue.
A practical and easy-to-use tool.
Example prompts include: I could support my wellbeing by... / It could help to talk to someone about... / An intervention that went well was... / A client who made a small step was...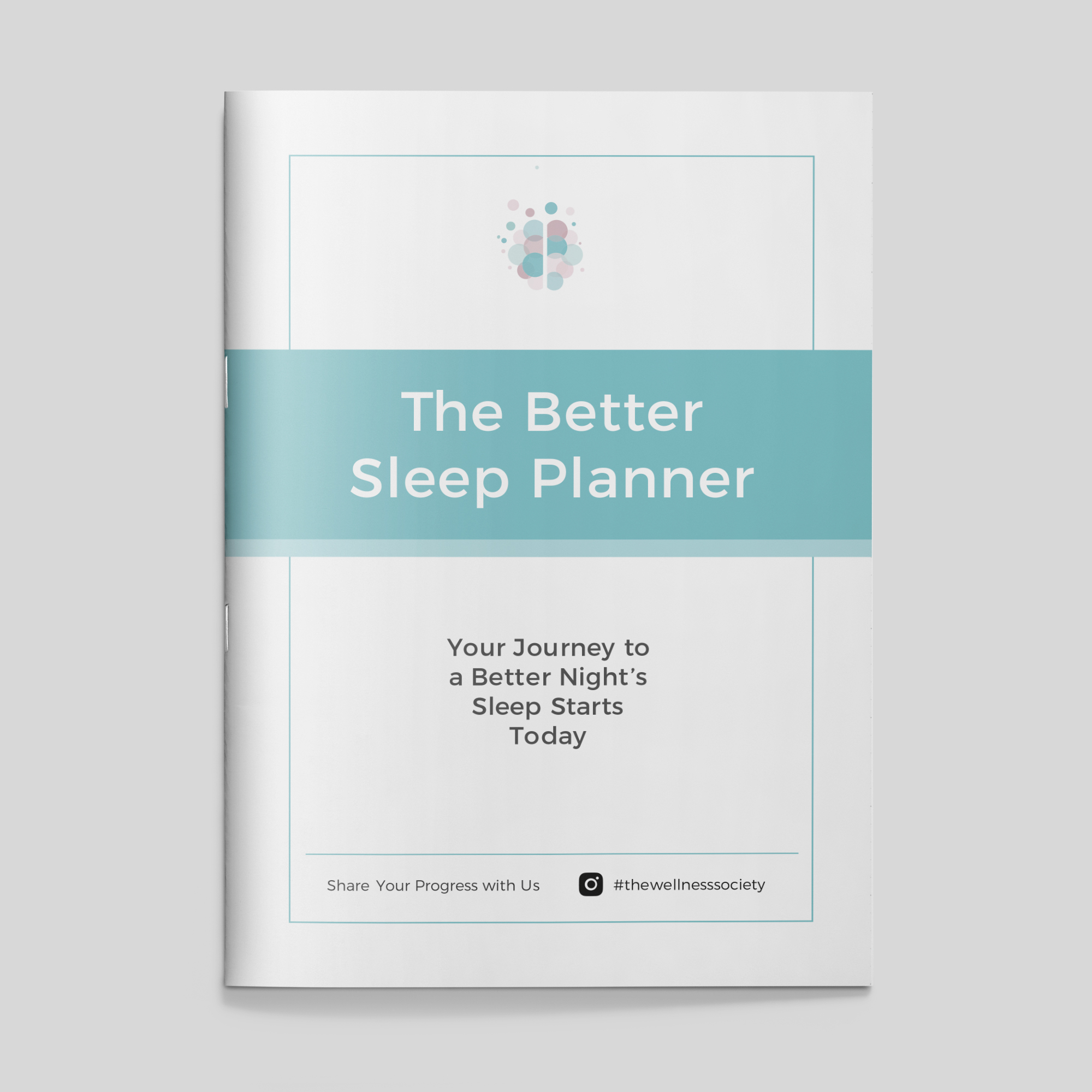 The Better Sleep Planner
(15 page PDF)
Sleep deprivation is both a cause and a consequence of poor mental wellbeing.
Teach clients how to sleep better with cutting-edge insights from the latest scientific research.
Share helpful techniques for calming a racing mind at night.
Clients review 31 suggested steps and choose the ones that resonate with them to create a personalised action plan.
Help clients stay consistent - provide them with helpful phone reminders for quick and easy access to helpful information on the go.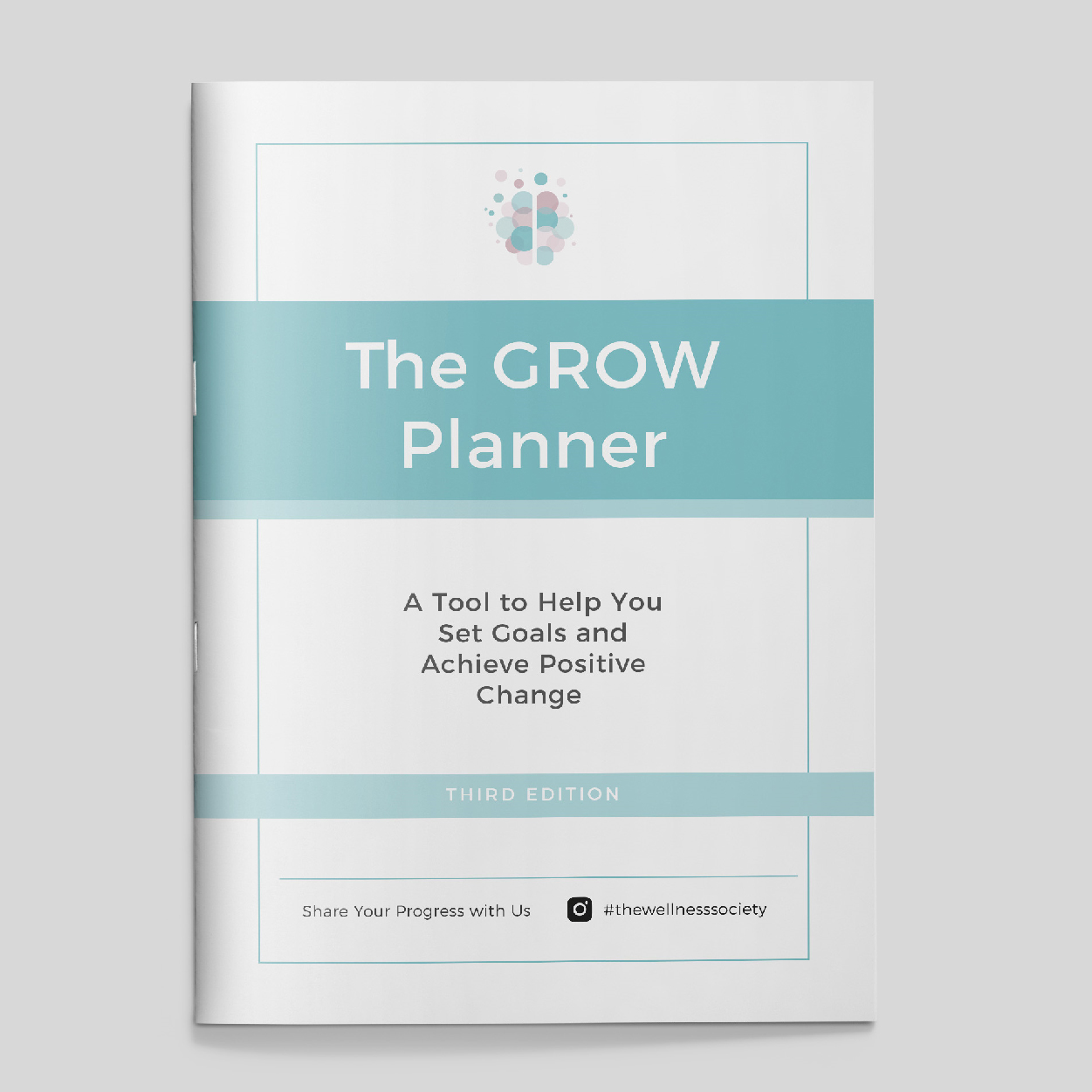 The GROW Planner
(25 page PDF)
Help clients set goals and achieve positive change using The GROW Model.
Includes 64 GROW Model questions for powerful coaching conversations and journaling prompts.
Share tools and exercises to help clients enhance their problem-solving and decision-making skills.
Help clients boost confidence and reduce anxiety with a tool to help them overcome avoidance and safety behaviours.
Emphasises keeping our focus small, helping to reduce feelings of overwhelm.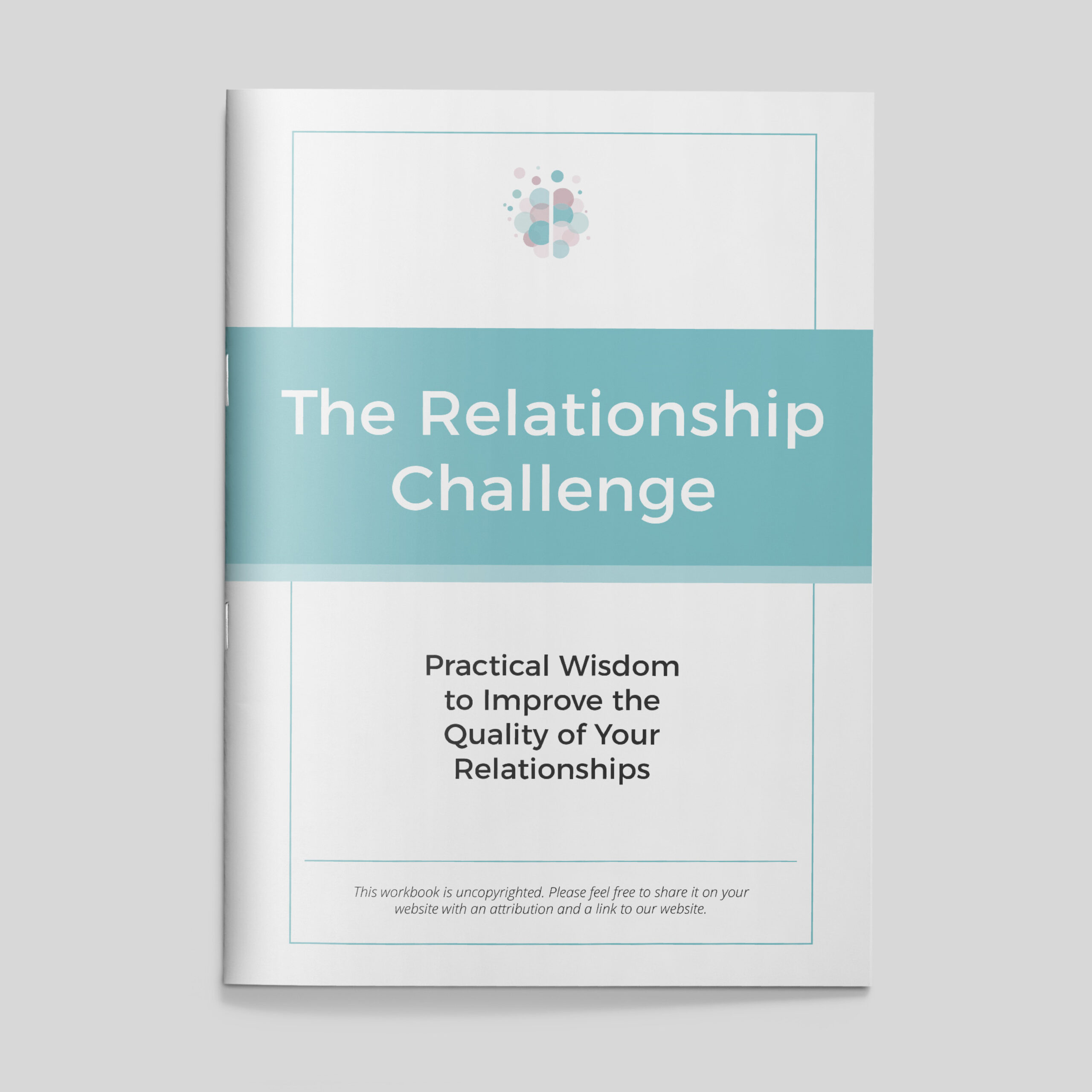 The Relationship Challenge
(39 page PDF)
Review summaries of 30 bestselling books and learn how to build interpersonal skills for long-lasting, healthy relationships.
Designed to be used in conjunction with the Blinkist app.
Includes a key points summary of all 30 books giving you an easy way to instil essential knowledge.
Content includes: improving your communication skills; becoming more assertive; reducing conflict by managing intense emotions; understanding your relationship needs; adopting a healthy mindset towards relationships; understanding signs of abuse and how to deal with it.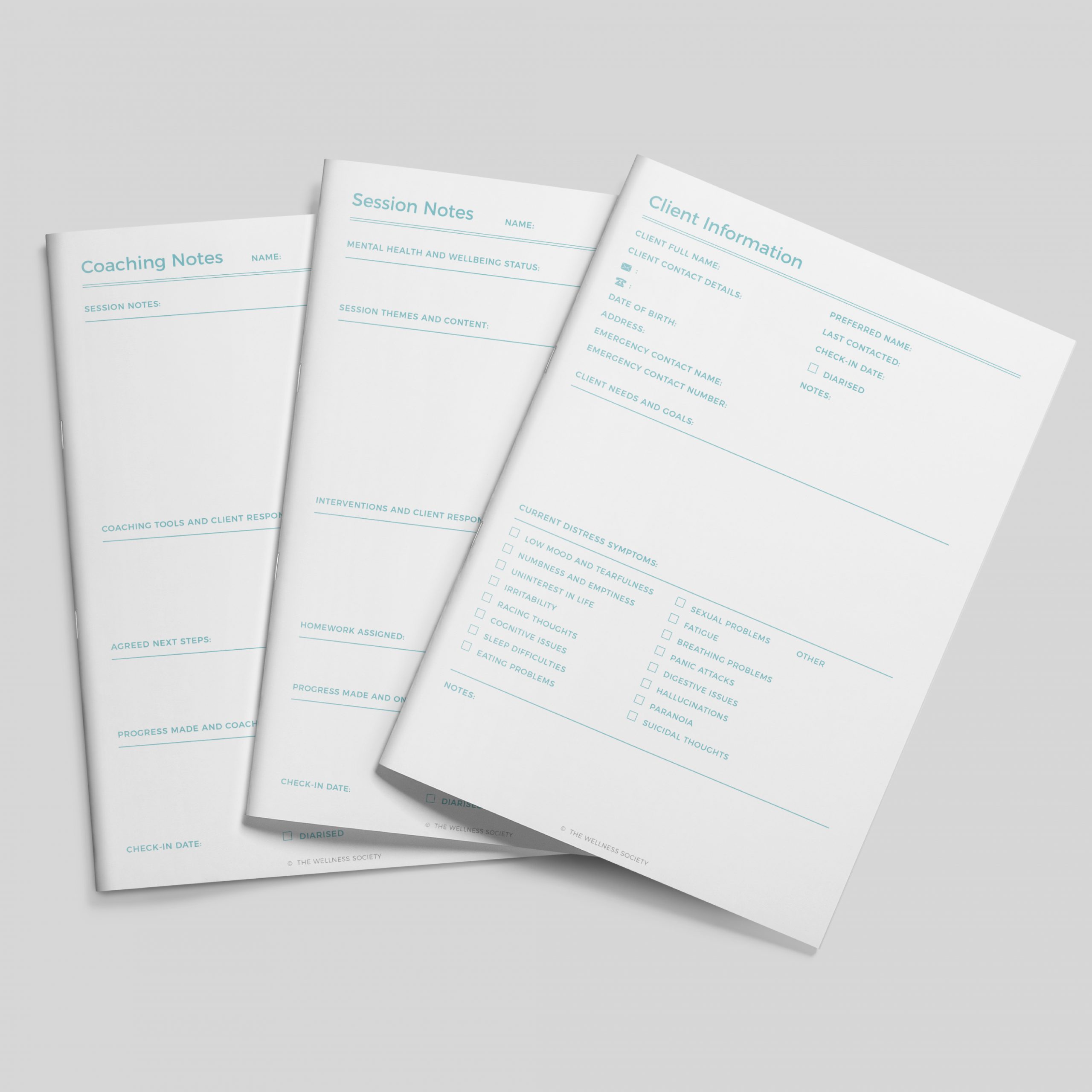 Client Management Sheets
(3 page PDF)
Stay on top of paperwork and reduce overwhelm with our fillable PDF client management sheets.
Client Information Sheet includes space for key information, client needs and goals, current distress symptoms and notes.
Coaching Notes includes space for session notes, coaching tools and client response, agreed next steps, further reflection notes, and progress made and coaching focus summary.
Session Notes includes space for mental health and wellbeing status, session themes and content, interventions and client response, homework assigned, further reflection notes, and progress made and ongoing needs summary.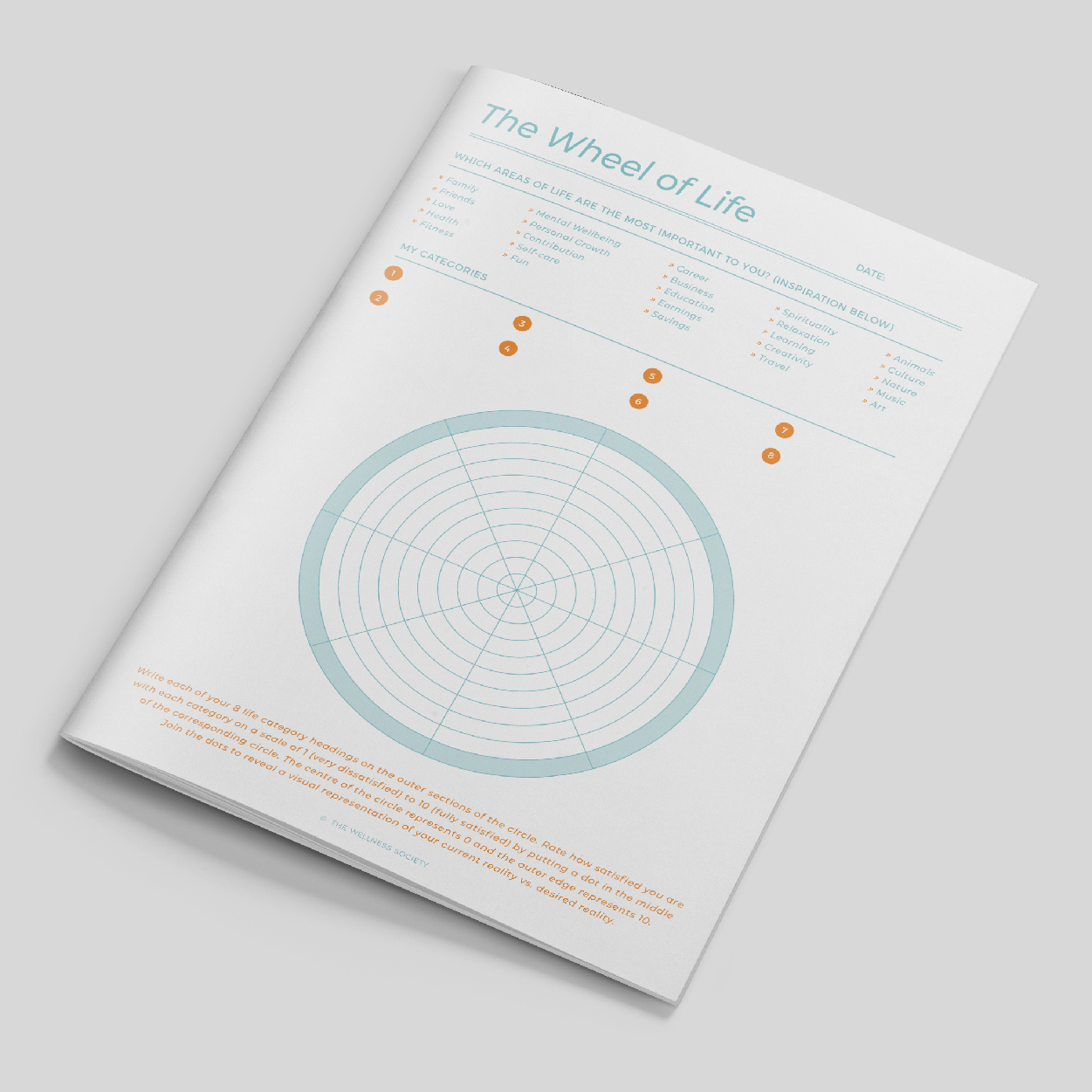 Wheel of Life Worksheets
(3 page PDF)
Support clients to clarify their goals with this popular coaching tool providing a visual representation of your client's current reality vs. desired reality.
Also known as the Coaching Wheel or Life Balance Wheel.
Features instructions and 25 suggested life areas for clients to review and choose the ones that resonate with them the most.
Aesthetically pleasing design helping clients feel at ease.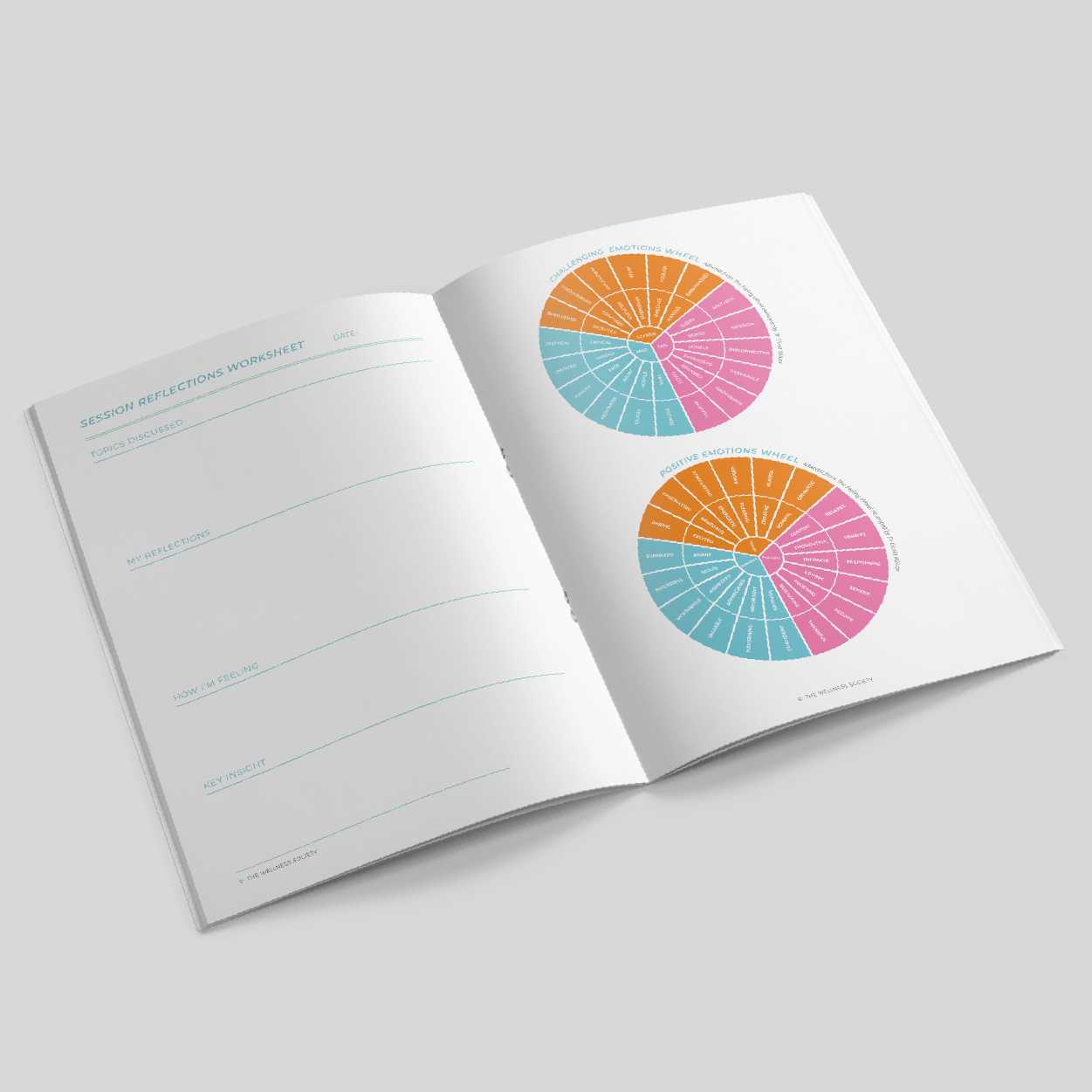 A4 & A5 Session
Reflections Worksheets
(4 page PDF)
Ideal to provide clients with at the start of your work for them to use as a guided reflection tool.
Help clients make the most out of your sessions.
Includes space for topics discussed, my reflections, how I'm feeling and key insight.
Also features challenging and positive emotions wheels to help clients tune into and process their feelings.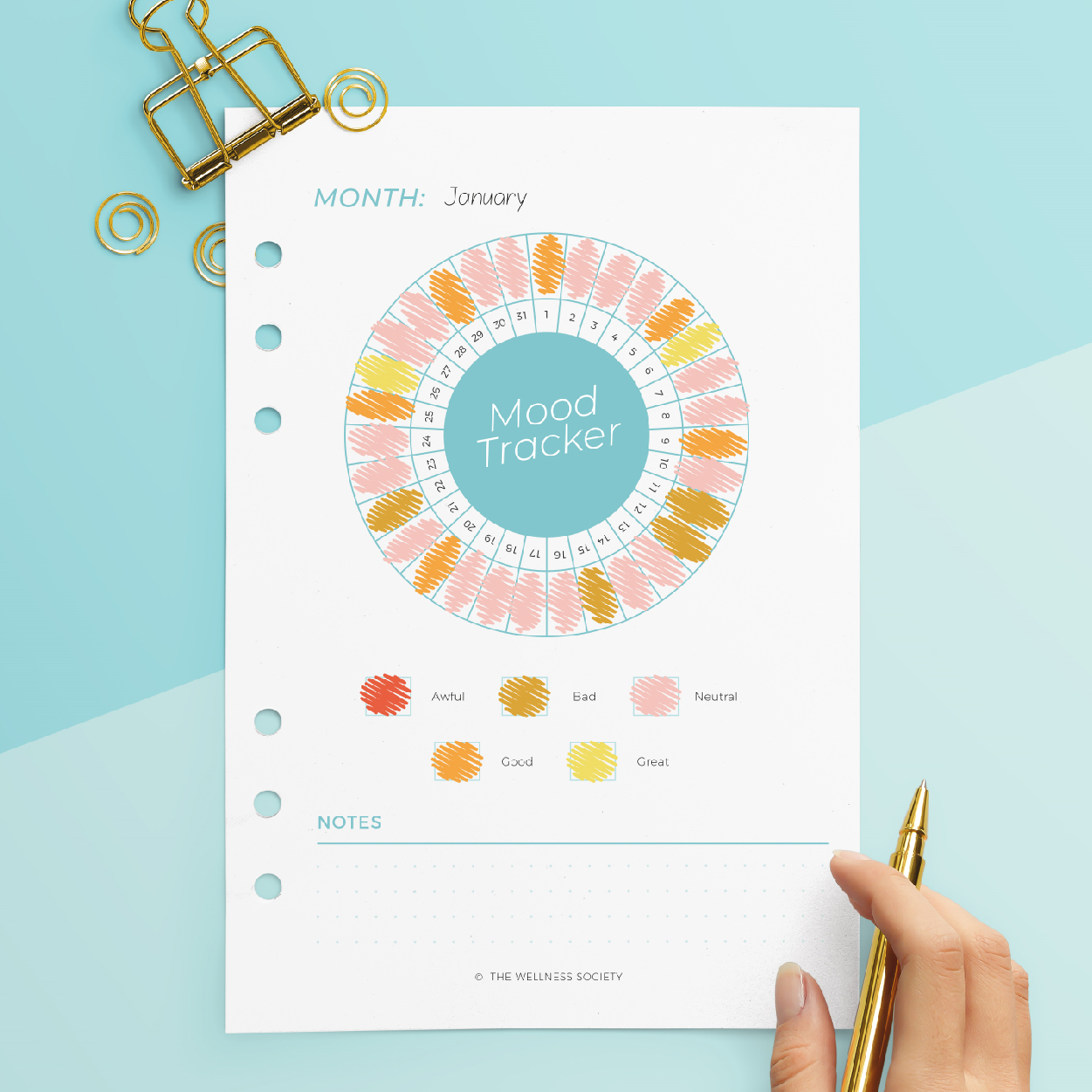 Progress Trackers:
Mood Tracker and
Anxiety Tracker
(4 page PDF)
An easy way for clients to track their progress.
Includes a Mood Tracker and an Anxiety Tracker.
Clients choose their own colours to represent their mood and anxiety levels.
Comes in both A4 & A5 sizes.
---
Free Lifetime Updates
One-off payment, lifetime access!
Recently added bonus tools include:
Mindfulness Worksheets Bundle
CBT Thought Log Worksheet
The Eisenhower Matrix Worksheet
Circle of Influence Worksheet
Receive all future updates to The Professional's Mental Wellbeing Toolkit direct to your inbox.
Flexible Format: Paper or Digital
Print or use as digital tools - whatever works best for you! The electronically fillable formats allows you to type directly into the PDFs and save them on desktop.
Delivery
Download links (PDF, JPG and PNG files) for The Professional's Mental Wellbeing Toolkit will be emailed to you immediately upon purchase.
FAQs
1
What makes this different from other toolkits available on the market?
Our toolkit is incredibly comprehensive at the same time as being as concise as possible. We cater to the low motivation and energy levels involved in poor mental wellbeing by ensuring our materials are as 'fluff-free' as possible. Our beautifully designed resources integrate evidence-based approaches into an easy to follow framework for you and your clients to use. In addition, you'll be investing in resources to support your own mental wellbeing as well as your clients.
2
Who is this product for?
This product is for private practice therapists and coaches.
If you represent an organisation, please
contact us for a bespoke quote
.
If you're interested in using the toolkit for personal use only, please click
here
.
3
Who are the authors of the toolkit and how are they qualified?
The toolkit has been co-created by a number of professionals and people with lived experience of mental health issues – we believe this approach is essential to creating high-quality self-help tools. Our co-creators include licensed clinical psychologists, counsellors and trained coaches, people with a wide range of mental health diagnoses as well as people using our tools to maintain their mental wellbeing. We seek user feedback to consistently improve the toolkit, with users receiving free lifetime updates direct to their inbox.
5
What are the licensing terms for the professional's toolkit?
You may use and re-use the tools with an unlimited number of clients for the one-off fee.

All copyrights are reserved by The Wellness Society.

You may not, under any circumstances, alter or claim materials as your own. Removing The Wellness Society copyright logo and licensing information is strictly forbidden.

You may not, under any circumstances, share, re-sell, sub-license, rent, or otherwise transfer or distribute materials publicly (e.g., on a website, online course, giveaway, or social media).

You may not, under any circumstances, share, re-sell, sub-license, rent, or otherwise transfer or distribute materials to other organisations or sub-organisations.
6
Is your website secure? What are your payment methods?
Yes, our website is secure – you'll see the 'https://' at the start of our website address which indicates this is a secure site. We use both Paypal and Stripe payment methods. Paypal is a secure and encrypted payment processor used by 173 million people worldwide. Stripe allows you to pay by card and is a PCI Service Provider Level 1 which is the highest grade of payment processing security. Please rest assured that your payment information is safe and secure.
Get The Professional's Mental Wellbeing Toolkit