Does This Sound Like You?
"I'm fed up of overthinking – it's exhausting."
"No matter how much I try, my mind keeps ticking back to negative thoughts and I can't stand it!"
"I want to be able to manage my intense emotions."
"I don't want a plaster that covers my symptoms – I want to address the root causes of my issues."
"I'm done with hearing the same old self-help advice – I'm looking for new insights and solid, practical tools."
"I find it hard to be consistent – I want to create change that lasts."
If so, The Mental Wellbeing Toolkit is for you!
This Tool Can Help You:
Create Enduring Change
An abundance of tools for reinforcing your learning and staying consistent - including a buddy scheme
Feel Empowered and Inspired
Comprehensive yet concise, fluff-free content suitable for low motivation and energy
Address Root Causes
Discover insights far beyond "reframe your thinking" – address root causes and feel better, sooner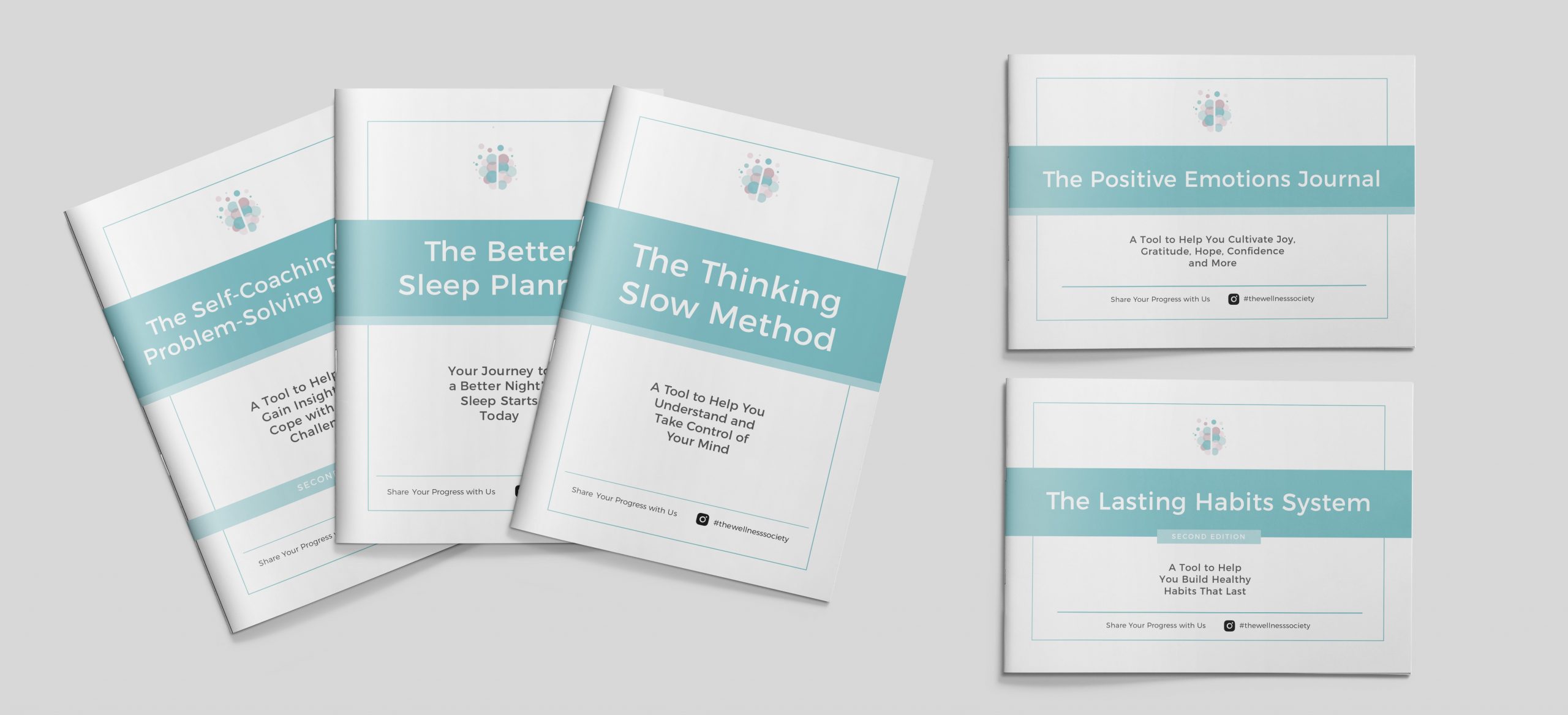 What Is It?
The Mental Wellbeing Toolkit is a comprehensive set of practical tools helping you improve your mental (and physical!) wellbeing by:
Teaching you a system for reducing overthinking (what psychologists refer to as "rumination")
Providing tools to help you improve your sleep, diet and exercise habits
Helping you deal with challenging times by developing your self-coaching and problem-solving skills
All materials are digital (PDF, JPG and PNG files) meaning that you're able to print and re-use your tools as many times as you like.
Who Is It For?
The toolkit is for anyone struggling with stress, anxiety, panic, low mood and intense emotions.
It's grounded in an understanding of the impact of trauma on mental health, so it's also for people who identify with the C-PTSD diagnosis.
What Does It Contain?
Five workbooks and sets of flashcards
A library of images to store on your phone so you have quick and easy access to key information on the go
Mood and anxiety trackers to help you monitor your progress
Get Emotional Support and Accountability
Interested in 'buddying up' with someone else working through The Mental Wellbeing Toolkit?

Want another person to help keep you engaged and accountable for meeting your goals?

Interested in giving and receiving emotional support?
If so, our optional
Buddy Scheme
can help!
More details can be found
here
.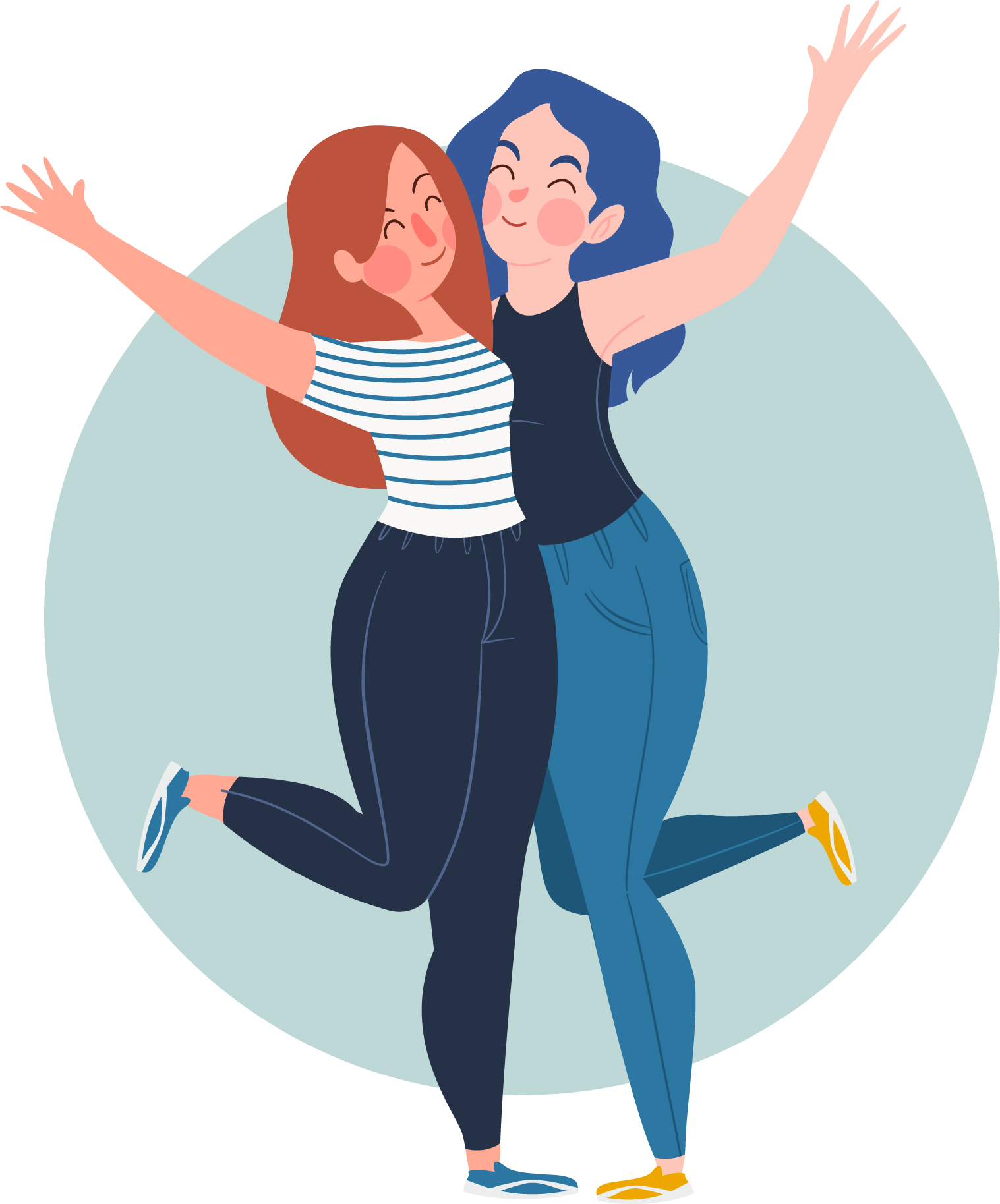 Save Time and Money – No Need to Read Dozens of Books!
The Mental Wellbeing Toolkit uses an integrative framework combining valuable insights from:
Cognitive behavioural therapy (CBT)
Dialectical behavioural therapy (DBT)
Mindfulness-based cognitive therapy (MBCT)
Acceptance and commitment therapy (ACT)
Positive psychology
Problem solving therapy
Behavioural activation (BA)
Non-violent communication (NVC)
Lifestyle medicine and more!


---
---
Contents
The Thinking Slow Method (45 page PDF)
Learn a 3-step system for managing stress, anxiety and depression which focuses on reducing overthinking (what psychologists refer to as "rumination").
Identify your cognitive distortions and maladaptive schemas and use your flashcards to reinforce your learning.
Learn why developing System 1 Thinking Awareness is the best approach to taking control of your mind.
Discover a wide range of coping skills including cognitive defusion, cognitive distraction and cognitive restructuring.
Learn how to improve your assertiveness skills with the Non-Violent Communication (NVC) framework.
The Lasting Habits System (27 page PDF)
Use a science-based system to create change that lasts – an important missing ingredient from the majority of self-help resources.
Get specific guidance on nutrition, sleep, exercise and more.
Obtain tools for behavioural activation (BA), an evidence-based therapy for increasing your mood, motivation and energy levels.
Personalise your toolkit with materials relevant to your specific goals and needs.
The Positive Emotions Journal (11 page PDF)
Happiness is a skill, and positive emotions journaling can help you get better at it!
298 prompts keep the activity fresh and engaging for you – you'll never lack inspiration!
Includes prompts to reinforce your learning from the rest of the toolkit, helping you create long-lasting change.
Features guidance for people who experience fear, guilt and discomfort around positive emotions.
The Better Sleep Planner (15 page PDF)
A comprehensive yet concise guide containing numerous practical and effective sleep hygiene tips.
Includes 7 techniques to help you calm a racing mind at night – we believe this is the most important step for improving your sleep quality.
Learn cutting-edge insights from the latest scientific research.
Review 31 suggested steps and choose the ones that resonate with you to create your personalised Better Sleep Plan.
The Self-Coaching and Problem-Solving Planner (25 page PDF)
Learn The GROW Model, a 4-step system to help you gain clarity into what you want and how you can get there.
Discover goal-setting techniques used by trained coaches and create crystal clear goals that excite and inspire you.
Obtain tools to help you strengthen your decision-making skills.
Keep your focus small so you feel inspired and motivated – not overwhelmed.
Phone Reminders (56 PNG/JPEG image files)
Do you have problems with staying consistent? The toolkit includes 56 images with key information to store on your phone. This helps you reinforce your learning and develop your mental wellbeing skills on the go.
Progress Trackers (4 page PDF)
A4 and A5 mood and anxiety trackers allow you to monitor your progress.
Bonuses
A4 & A5 Covers and Dividers (15 page PDF)
Personalise your toolkit with your favourite motivational and inspirational quotes.
A4 & A5 Session Reflections Worksheets (4 page PDF)
Handy reflections worksheets with space to write down: Topics discussed; my reflections; how I'm feeling; and key insight. Use after therapy or coaching sessions to help accelerate your progress.
Features challenging and positive emotions wheels which help you tune into and process your feelings.
A5 Set Up Guide and Inserts (3 page PDF)
Fancy storing your toolkit in an attractive A5 planner?
Various A5 inserts are included plus an A5 planner set up guide.
Printables Bundle
Update your space with inspirational and soothing messages.
Receive the below six prints in JPEG format in the following sizes:

16x20 inches (4:5 ratio for printing 4x5inc / 8x10inc / 40x50cm / 16x20inc)
18x24 inches (3:4 ratio for printing 6x8inc / 9x12inc / 12x16inc / 30x40cm / 18x24inc)
20x30 inches (2:3 ratio for printing 8x12inc / 10x15cm / 20x30cm / 30x45cm / 50x75cm / 20x30inc)
A2 (international paper size for printing A5 / A4 / A3 / A2)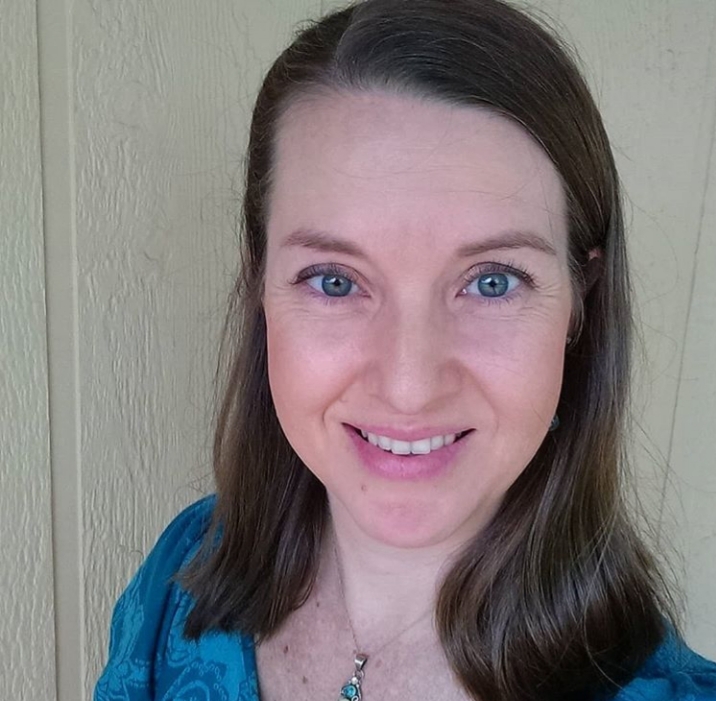 Leah Cornelius
---
My favorite part of the toolkit would have to be The Thinking Slow Method. I have read and re-read that section and have filled out the flashcards. I really appreciate how much information there is but that is said in a very clear, concise way. I am a homeschooling mom of 5 so I don't have a lot of extra time to read long informational books, but this toolkit is set up so well that I had read through everything the first time in just a couple of days.

With my personal history and working toward bettering myself as a person, wife and mother, I have been implementing many of the tools in the kit. I find the conscious act of identifying what cognitive distortion is going on is very effective and I have had a lot of new insights come to me.

I also really like the variety of trackers and the many positive emotions journaling prompts. I plan to continue using and referencing this toolkit and have confidence that with practice and perseverance my overall emotional well being will continue to improve and that I can pass down a lot of good habits to my kids. Thank you so much for the gift of learning how to better guide my mind and heart.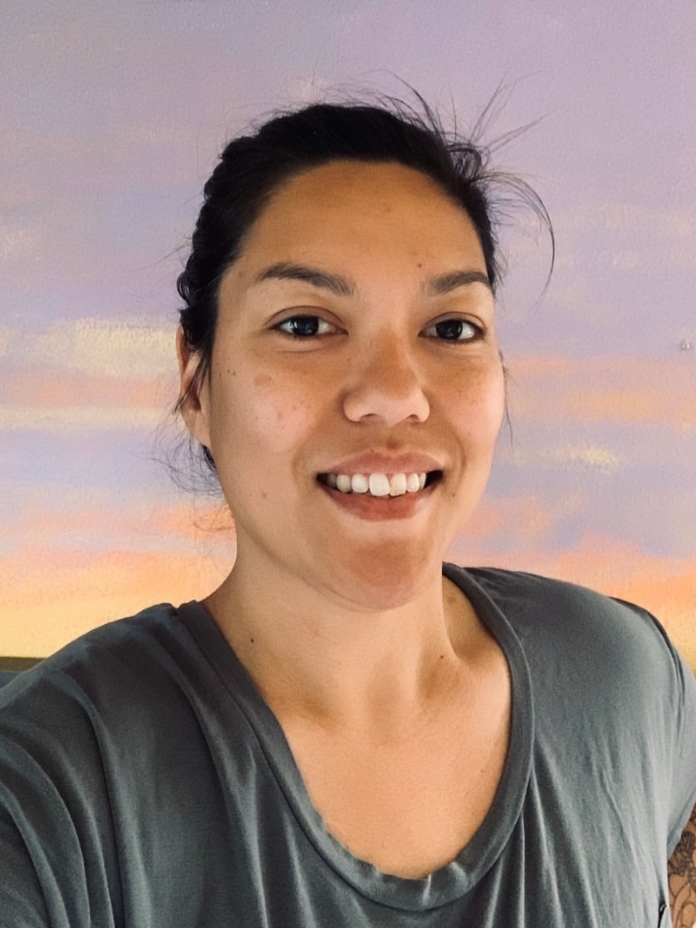 Jasmin Harding
---
For me, coming to terms with my mental health struggles was extremely hard and I was incredibly prideful about admitting I needed help. I have struggled with my mental health since I was an adolescent and have spent the majority of my early adulthood trying to sort through all the chaos. After years of therapy, (in outpatient programs and with various therapists) medications and a short hospital stay, I feel like I have finally started to put into practice all of the tools I have collected.

When I found The Mental Wellbeing Toolkit, it was like all the knowledge I had accumulated over the last decade was neatly organized and easy to understand all in one place. I love that there is an integration of several therapy methods, (CBT, DBT, ACT, Mindfulness, etc). I found most of these methods to be effective in helping me develop healthy coping skills that I regularly use.

The Lasting Habits System creates motivation for me to follow through with healthy behavior and helps keep accountability. In the past, I have found it difficult to stick with self-guided daily journaling but this Toolkit kept me engaged and I will continue using it. I also plan on recommending it to my family and friends.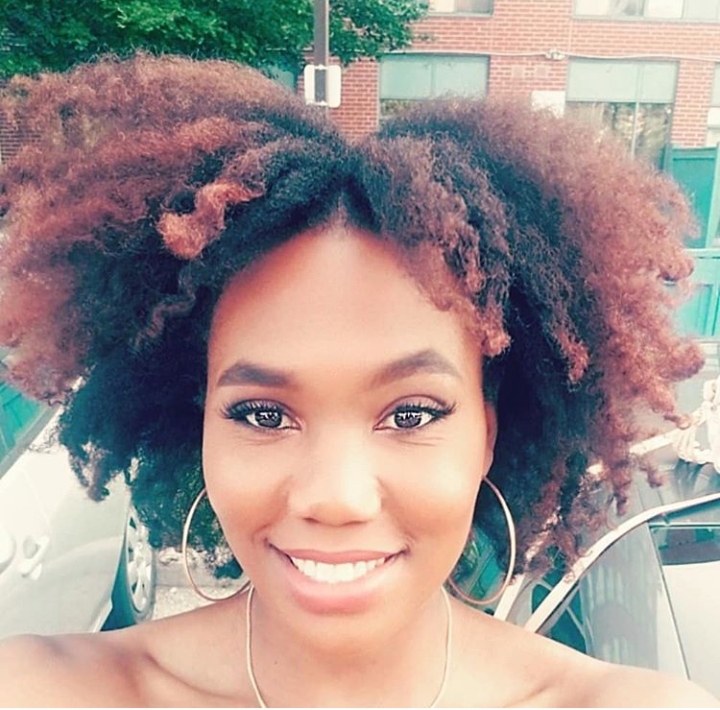 Sara Smith
---
The Mental Wellbeing Toolkit was a breath of fresh air. The most beneficial tool for me was The Thinking Slow Method. I was kind of amazed at how much I was noticing the presence of some of my identified thinking patterns. I also noticed that with the increasing severity of the Covid-19 pandemic these patterns were appearing a little more. However, I was grateful because I caught them a lot quicker as well and was able to cope in the moment.

Also, I really enjoyed the phone reminders. In particular I drew upon the General Story distortion prompts, and when I found myself in an emotional reasoning place, I was able to help myself feel better with the questions. The Lasting Habits System I found helpful as it outlined what is needed for optimal health from a holistic perspective (eating habits etc.).

I also really enjoyed the printable quotes bundle. I enjoyed browsing through them especially after a particularly activated day for some validation and encouragement. Thank you, I will continue to reference this toolkit for much needed reminders.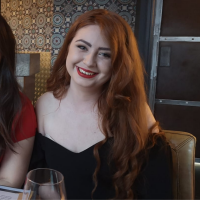 Ffion Cumberpatch
---
This toolkit helped me to heal my mental and physical health one thing at a time. It has everything you need to create good habits and get better quality sleep whilst improving your self-awareness and getting to know and heal yourself from the inside.

This toolkit took me from depressive with no hope for the future to blossoming, with good relationships, goals and better habits for success. This toolkit is like 10 therapy sessions in one.

Thanks to the toolkit I've now decided to pursue a career in counselling and coaching and start my studies in September! If it worked for me it can work for you too.
Accelerate Your Progress in Therapy
Our customer research found that the most common criticism of therapy is that it doesn't equip people with enough practical tools.
Look no further!
Invest in a wide range of evidence-based, easy to use tools and start making steps between therapy and independence today.
Free Lifetime Updates
One-off payment, lifetime access.
Receive all future editions of The Mental Wellbeing Toolkit direct to your inbox.
Delivery
Download links (PDF, JPG and PNG files) for The Mental Wellbeing Toolkit plus bonuses will be available immediately upon purchase. Download links will also be emailed to you.
FAQs
1
What makes this different from other self-help tools available on the market?
The Mental Wellbeing Toolkit is incredibly comprehensive at the same time as being as concise as possible. We cater to the low motivation and energy levels involved in poor mental wellbeing by ensuring our materials are as 'fluff-free' as possible. We integrate several evidence-based approaches into an easy to follow framework. Our beautifully designed tools address the common root causes of poor mental wellbeing, helping you feel better, sooner. Plus, this is a toolkit for life - users receive all future updates for free.
The toolkit is for anyone struggling with stress, anxiety, panic, low mood and intense emotions.
It's grounded in an understanding of the impact of trauma on mental health, so it's also for people who identify with the C-PTSD diagnosis
The toolkit is for personal use only. Professionals are required to purchase
The Professional's Mental Wellbeing Toolkit
.
Organisations are required to
contact us for a bespoke quote.
3
Who are the authors of the toolkit and how are they qualified?
The toolkit has been co-created by a number of professionals and people with lived experience of mental health issues – we believe this approach is essential to creating high-quality self-help tools. Our co-creators include licensed clinical psychologists, counselors and trained coaches, people with a wide range of mental health diagnoses as well as people using our tools to maintain their mental wellbeing. We actively seek user feedback to consistently improve the toolkit.
5
Is the toolkit designed to replace therapy?
Research shows that many self-help tools are often enough for people to overcome mild to moderate mental health difficulties without professional support. The toolkit is an excellent supplement to therapy, helping you reinforce your learning and accelerate your progress. We strongly encourage you to seek the support of a trained professional if your mental health issues persist after working through the toolkit, or if at any point you feel too overwhelmed emotionally or physiologically.
6
Is your website secure? What are your payment methods?
Yes, our website is secure. You'll see the 'https://' at the start of our website address which indicates this is a secure site. We use both Paypal and Stripe payment methods. Paypal is a secure and encrypted payment processor used by 173 million people worldwide. Stripe allows you to pay by card and is a PCI Service Provider Level 1 which is the highest grade of payment processing security. Please rest assured that your payment information is safe and secure.
Our buddy scheme is open to everyone who purchases The Mental Wellbeing Toolkit. Full details on how to apply can be found
here
.
The Mental Wellbeing Toolkit Plus Bonuses