With more than 800 million users, LinkedIn is a powerful tool for attracting your target coaching clients.
In this article, we share:
How to optimize your LinkedIn headline to attract coaching clients
What to focus on in your About section to convert readers into customers
What to include – and not include – in your Experience section
The importance of collecting LinkedIn testimonials from your clients
How to Optimize Your LinkedIn Headline
Let's start with the text that immediately follows the name on your profile, your LinkedIn headline.
You get up to 220 characters to make a powerful first impression on first clients. As a bonus, a well-optimized headline can also increase your chances of appearing in search results and generate additional inbound leads.
Begin by considering what keywords a prospective client would use when searching for a coach on LinkedIn.
While you may be tempted to include a phrase like "Job Search Strategist" in your headline, recognize that most clients won't think to search LinkedIn for elaborate titles. Stick to keywords a prospective client might use, like "career coach" or "interview coach."
Once you've compiled your chosen keywords, strategically insert them into your headline. You can also sprinkle these same words throughout the remainder of your profile to increase how often you appear in LinkedIn searches.
Beyond keywords, call attention to what sets you apart from other coaches. This may be your specific coaching niche, your membership in an exclusive group, or the languages you speak. Feel free to get creative!
Intentionally Develop Your About Section
Next comes your About section. As Laura DeCarlo, president and success coach at Career Directors International, explains, "If the headline is your ad tagline to target and grab attention, the summary is meant to sell your sizzle to that audience with just the first 3–4 lines appearing before the reader clicks for more."
She clarifies that you have 2,600 characters to connect with your reader.
Consequently, she recommends writing your About section in the first person and including the following items at a minimum:
Your key areas of expertise
Your why story
A client case study, big wins, and/or quote
A call to action
As you build out the About section, Chelsea Jay, leadership development and career coach at Chelsea Jay Consulting, advises putting yourself in your client's shoes and speaking their language. "Ask yourself about your prospective client's pain points, common questions, internal concerns, and any general information that they may typically look for in a coach."
If you find this process difficult, Jay suggests collecting feedback from your current clients about why they were originally attracted to you and what resonated from your messaging.
Jay adds that it's okay to let your personality shine through on your LinkedIn profile. "Your goal is to build genuine connections and generate interest from the type of audience you want to work with while remaining true to who you are."
Optimizing the Experience Section
Now, what about the Work Experience section? Again, place yourself in the shoes of your client. Think about what they need to learn in order to consider hiring you as their coach.
"Your profile is not for you, it's for your prospective client," Jay reminds us. "Be clear, concise, and personable. Your profile should read as if you are having a genuine conversation with the reader."
Provide readers with ample information about the types of people you work with, as well as examples of past client successes.
Moreover, make it easy for prospective clients to reach out with clear calls to actions throughout your Experience section.
Conversely, when it comes to your earlier work experiences, be mindful of how much information you share. You don't have to share every detail of your career. Instead, only highlight the details that are most relevant and transferable.
Demonstrate Your Credibility with Testimonials
Lastly, take time to collect referrals from your clients. LinkedIn testimonials are an opportunity for prospective clients to envision the experience of working with you. They also prove your legitimacy as a coach.
You may find it helpful to set a monthly or quarterly reminder to request testimonials from your clients.
Collecting referrals on LinkedIn not only allows prospective clients to confirm their legitimacy, but it also allows them to click through and imagine themselves in their shoes.
On a final note, know that updating and optimizing your LinkedIn profile is a constant work in progress. Be patient as you learn how to effectively leverage the world's largest professional networking site. You've got this!
---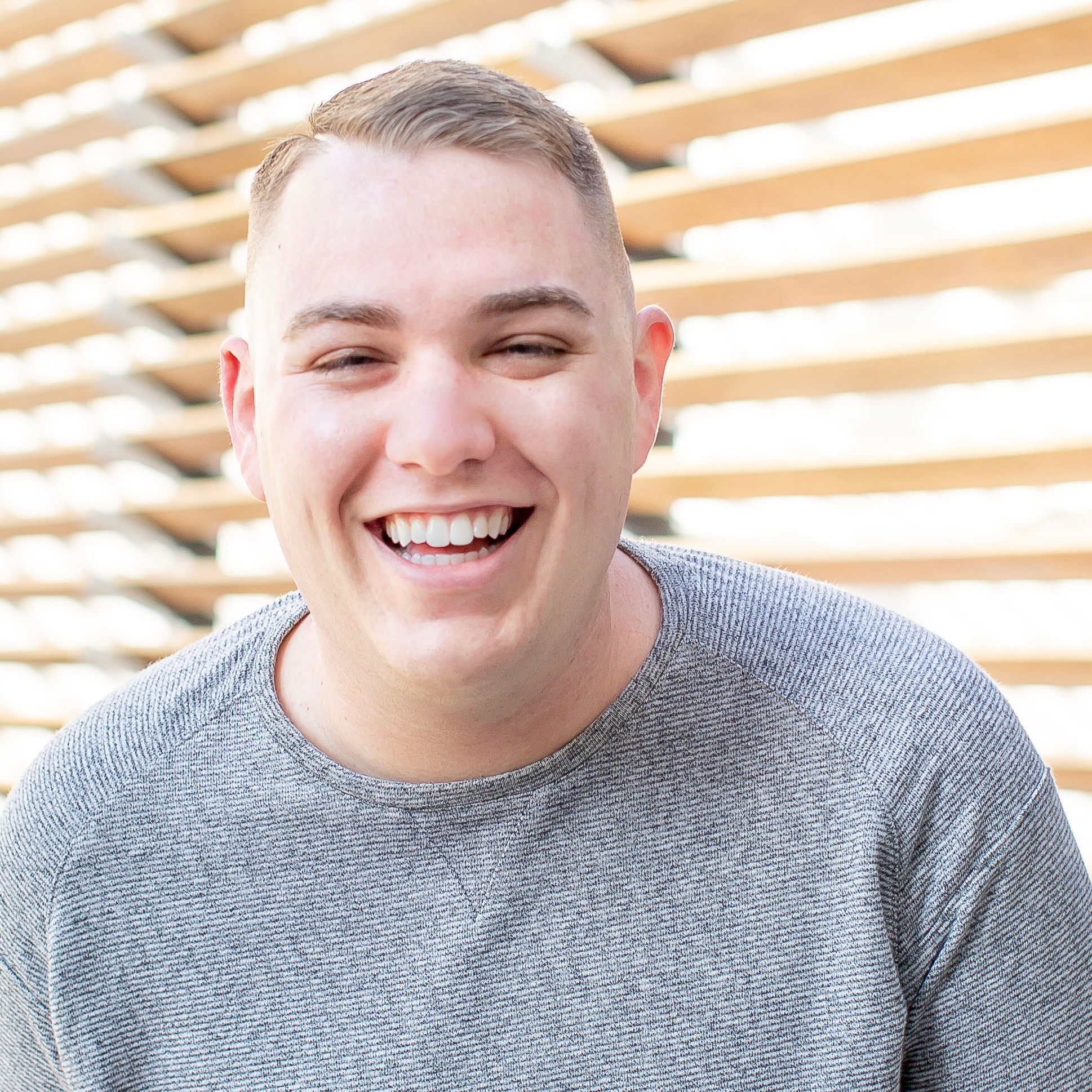 About Kyle
Dr. Kyle Elliott, MPA, CHES (he/him/his) is the founder and career coach behind CaffeinatedKyle.com. He is an official member of the invitation-only Forbes Coaches Council, a member of the Gay Coaches Alliance, and a Stability Leader with The Stability Network.
Kyle's words have been featured in Business Insider, CNBC, CNN, Entrepreneur, Fast Company, Forbes, Fortune, and The New York Times, among dozens of other leading publications. When not helping Silicon Valley's top talent find jobs they LOVE, you will find him at Starbucks or Disneyland.