The line between professional coaching and therapy can sometimes get a little blurry.
When do you refer a coaching client to therapy? How do you alleviate the potential awkwardness of bringing up mental health support? Are there any missteps you should avoid?
Here's what five mental health, social work, and coaching experts had to say about these important questions.
When Do You Refer a Coaching Client to Therapy?
From the beginning of your relationship with a client, it's important to establish the boundaries of your role as a coach.
Meg Rentschler, MSW, PCC, host of the STaR Coach Show and a coach instructor for two International Coaching Federation (ICF) accredited coach training programs, urges coaches to "refrain from delving into issues beyond their training or competency level."
Rentschler spent more than two decades as a psychotherapist in private practice before transitioning to executive coaching in 2008. She says that "we can do many marvelous things in the coaching partnership, and we need to know when the line is being crossed."
She argues that "creating a clear coaching agreement with the client and taking the time to clarify the differentiators between the different helping professions goes a long way in giving the coach a framework on which to rely if the issue of a referral to therapy comes up during an engagement."
Here are three situations in which a therapy referral may be appropriate.
1. When a Client Discloses Being Affected by Trauma
Elyse Pipitone, LCSW, owner of Blooming Careers Coaching, explains that "career coaches can offer suggestions and advice for increasing self-confidence during the interview process and how to advocate for themselves during a salary negotiation."
However, "coaches don't have the skills and training to address anxiety or self-esteem issues stemming from childhood or a recent traumatic event." In these cases, she says, "a therapist can help a client to change patterns of thinking and behavior that are counterproductive." 
As explained in this article, therapy is usually the intervention of choice for people who've struggled with their mental health on a long-term basis.
2. When the Client Displays Signs of Poor Mental Wellbeing
Another major sign it's time to refer your client to therapy is that you're worried about their ability to function.
Lindsay Bryan-Podvin, LMSW, a financial therapist and founder of Mind Money Balance, said this may look like your client struggling to get things done at the office or home, dramatic shifts in how they eat, or an inability to bathe or groom themselves."
Pipitone says that "feeling down and frustrated are normal parts of the unemployment and job search process." However, "if a client is experiencing extended periods of insomnia, changes in appetite, depressed mood, or increased anger or anxiety," it's time to have a conversation about referrals.
Read more about the key signs of poor mental wellbeing
here
.
3. When Your Client Is Experiencing Domestic Abuse
If a client discloses to you that there's domestic abuse in their relationship, you should provide a referral to a mental health therapist, explains Bryan Falduto, a mental health and mindfulness coach.
He also says you should provide a referral to treatment "if the client is exhibiting behaviors related to suicide or self-harm, if the client is having thoughts of harming others, or if there is mention of child, elder, or dependent adult abuse."
Importantly, this is not an exhaustive list of all the scenarios where you would provide a therapy referral. Falduto says, "odds are if you're considering a referral, it's worth consulting on it - either with a mental health professional or with a coaching supervisor - even if it's just to be sure, so that you can clear any doubt and get back to coaching with confidence."
How Do You Refer a Coaching Client to Therapy?
Now, let's talk about the process of referring a client to therapy.
While it can feel uncomfortable at first, Bryan-Podvin says "it's in your best interest as the coach [to refer a client to treatment], so you stay within your scope of practice and get the client appropriate care."
So how do you make the referral process as smooth as possible?
First, Pipitone believes, "cultural competency is important when discussing mental health issues and therapy with a coaching client. A client's race and culture can influence their degree of willingness to seek mental health help, as there may be stigma attached to the concept of therapy."
Rentschler argues that it's important to "be aware of your own beliefs and any discomfort arising within you" when referring a coaching client to therapy. She says, "if you believe that there is a stigma around therapy or make an assumption that the client is going to respond badly to the conversation, it will impact your energy and the way that you show up."
She recommends asking yourself, "What might you need to do to clear away your apprehension and assumptions prior to stepping into a caring, unapologetic conversation with your client about their path forward?"
Next, you may find it helpful to have a script in hand when talking to clients about therapy.
Bryan-Podvin provided the following language as a starting point:
"Since working together, I've noticed you share [X concern]. When past clients have brought that up, the best thing to do is start working with a therapist specializing in [concern]. Would it be ok if I shared a few options of therapists I think could be a good fit?"
If you still plan to serve the client in a coaching capacity while they access therapy, Bryan-Podvin recommends adding:
"I'd be more than happy to keep working on [coaching-specific goal], and you can work with a therapist on [concern]."
Conversely, if pausing the coaching engagement is best until after therapy, you can add:
"I'd love to revisit [coaching goal] with you once you've been working with a therapist for a little while. Until then, I'm worried we won't be able to make the type of progress you and I were hoping for."
If your client is struggling with mild to moderate mental health difficulties, you can also inform them that self-help tools are often enough to help people feel better.
In addition, if a client is resistant to the idea of accessing professional support, you can ask them if they'd be interested in using self-help resources such as tools within The Professional's Mental Wellbeing Toolkit and our Free Tools Library.
Building Your Referral Network
Lastly, it's important to have referrals at the ready any time you bring up therapy.
Bryan-Podvin recommends, "think[ing] about the kinds of therapists that would be good to have in your network for referrals."
She suggests having three referrals on hand: "[1] an individual therapist past clients of [yours] have liked, [2] a therapy group or agency, and [3] a therapy group associated with a healthcare system." She says "having these three options helps give your client a few places to call and increases the likelihood they can be seen quickly."
If you're just beginning to build out your referral network, Bryan-Podvin says, "don't be afraid to reach out and connect with therapists in your area.
Psychology Today can be a helpful resource, according to Pipitone. She clarifies that you can use the find a therapist directory to browse your options.
She also encourages clients to request a referral directly from their primary care physician. She explains that, "Once a client has started working with a therapist, they may want the coach and therapist to connect in order to share resources and information that best serve the client's needs."
For more information on therapy (including UK based recommendations), see this online guide.
We hope this article helps you feel better equipped to serve your clients should they need support with their mental health. You've got this!
---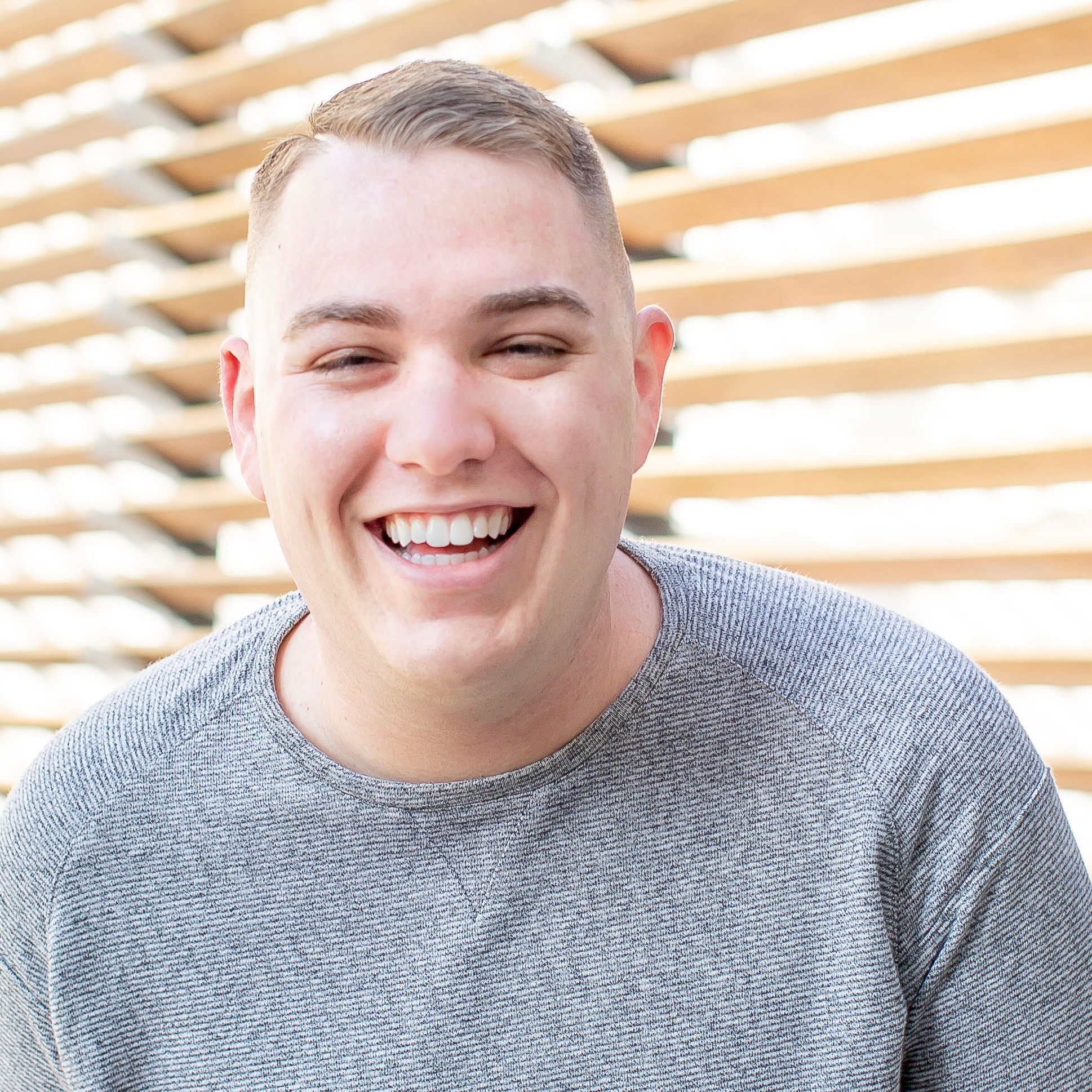 About Kyle
Dr. Kyle Elliott, MPA, CHES (he/him/his) is the founder and career coach behind CaffeinatedKyle.com. He is an official member of the invitation-only Forbes Coaches Council, a member of the Gay Coaches Alliance, and a Stability Leader with The Stability Network.
Kyle's words have been featured in Business Insider, CNBC, CNN, Entrepreneur, Fast Company, Forbes, Fortune, and The New York Times, among dozens of other leading publications. When not helping Silicon Valley's top talent find jobs they LOVE, you will find him at Starbucks or Disneyland.