Supporting a client who feels incredibly stuck in their career, business, or life can be challenging. What coaching questions can you ask to support them in finding clarity?
Here's what eight coaching experts had to say about their favourites.
1. What's This Really About?
Chris Cooper, life and career coach at Life Complete Coaching, is a fan of the short yet direct question, "What's this really about?"
According to him, this coaching question is "great when you feel the energy from the client dropping slightly, things may be moving away from the topic under discussion, or they seem to be struggling to find an answer within an area you're exploring."
Cooper says clients "often realize something that, once they've verbalized it, was quite obvious to them, and you see a big smile from them as a result." Then, "this energy shift helps them feel better and can be really effective in getting things back on track."
2. If You Could Have Your Most Impossible Desired Outcome Happen, What Would It Be?
Our coaching questions must remind our clients of their power.
Consequently, Marlo Higgins, the chief inspiration officer at MarloHiggins.com, likes asking, "If you could have your most impossible desired outcome happen, what is that outcome? No barriers or obstacles in your way."
She explains that this question "opens up the possibility of 'what ifs' and 'just imagine' thinking to happen."
This, in turn, "removes the barrier of being stuck and gives clients fresh air and a clean slate to create it." Higgins also reminds clients that "there is a solution to every frustration if they're willing to dig deep enough," as this gives them their power back and removes the blocks they may have.
3. What Do You Think Would Help in This Situation?
Direct coaching questions can be powerful when clients are feeling stuck.
With this in mind, Dorie Clark, executive education professor at Duke University's Fuqua School of Business, is a big fan of asking the simple question, "What do you think would help this situation?"
Clark explains that "often, we have a good instinctive sense of what would make a difference in improving or enhancing a given situation. We just need to articulate it, and that allows us to work backwards and make a plan to work towards it."
4. What Question Do You Not Want Me to Ask You?
Along similar lines, Cathy Lanzalaco, career coach at Inspire Careers, suggests asking, "What do you not want me to ask you?"
She says that clients often respond to the question with a smile because the question "allows them to reflect on some of the bigger challenges they may not want to speak about readily, but that could actually be the source of their feeling stuck."
Additionally, it "tends to open the gates of conversation" and "can be very revealing," Lanzalaco says, so be ready for a fruitful conversation after asking this question!
5. What Have You Not Thought About That Is Useful Right Now?
Jeff Nally, president and executive coach at the Nally Group Inc., recommends the question, "What have you not thought about that is useful right now?" when a client seems stuck.
Notably, this question is backed by neuroscience. As he explains it, "when clients are stuck, they are usually focusing their attention on the problem, and this question gets their brain in a reflective mode."
By asking this question, clients "begin thinking about their thinking." Additionally, it focuses the client's attention on the actions they can take in the moment, Nally says, and "utility helps the client's brain create certainty and clarity when they are stuck."
6. Who Exactly Did You Have to Be in Childhood to Get the Love, Validation, and Acceptance You Longed for Most?
Kathy Caprino, career and leadership coach at Kathy Caprino LLC, says asking, "Who exactly did you have to be in childhood to get the love, validation, and acceptance you longed for most? What role did you have to play... in the family, with your friends, authority figures, etc.?" can also be a powerful coaching question, as "the past holds the keys to the present and to the future."
Caprino explains that "if you don't talk at all about your clients' past – and who your client had to be to get the love, acceptance, support, respect, etc., that they most craved – then you'll never get to the heart of the 'programming' they received in their families, cultures and society."
She argues that this precise programming and training is often the very thing that holds clients back from becoming who they dream to be."
7. Where Else in Your Life Does This Pattern Show Up?
Once you've used your coaching questions to identify a pattern of thoughts or behavior that are causing a client to struggle, Emily Golden, executive and career coach at Golden Resources, suggests following them up with "Where else in your life does this pattern show up?" followed by "And where else?"
According to her, this "begins the process of expanding the client's view that this pattern that has them stuck in their career, for example, also shows up in their marriage, with friendships, in their relationship to their body, etc."
Then, "once the client's view is expanded, it's clear how shifting the pattern of thinking or behaving will cause shifts in other areas of life." She adds that, "how we do one thing is how we do most things!"
8. Can You Say More About That?
Lastly, Chi Bartram Wright, the director of culture and leadership development at The Applause Institute, says that simply asking, "Can you say more about that?" can be a powerful way to help your client get unstuck and take action.
He argues that clients often crave "space and encouragement to simply share more." And, "while there are certainly a bevy of smart questions one can ask, as coaches we must also know when to slow down and create space for a struggling client to delve deeper, instead of shifting to another inquiry."
Wright says that "new layers of information, emotions, and thoughts often emerge, which inform and inspire the coaching process" when you use this question. "In essence, sometimes less is more."
Summary
While there are countless powerful coaching questions you can ask a client who is feeling stuck, your role as a coach is to find the right ones that will empower your client to gain clarity and move toward their goals.

If it makes sense, consider weaving some of these questions into your coaching conversations, and see what happens. You've got this!
---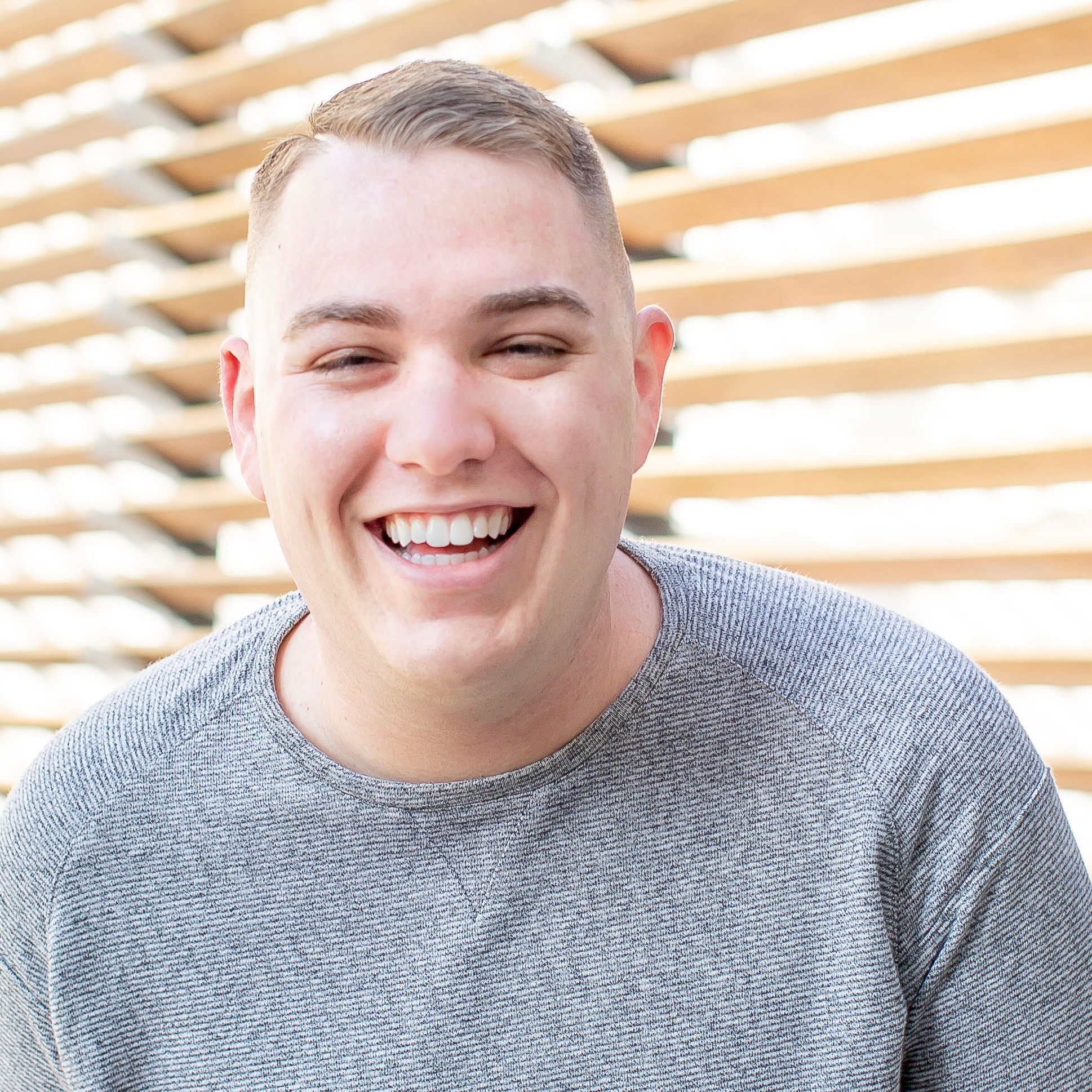 About Kyle
Dr. Kyle Elliott, MPA, CHES (he/him/his) is the founder and career coach behind CaffeinatedKyle.com. He is an official member of the invitation-only Forbes Coaches Council, a member of the Gay Coaches Alliance, and a Stability Leader with The Stability Network.
Kyle's words have been featured in Business Insider, CNBC, CNN, Entrepreneur, Fast Company, Forbes, Fortune, and The New York Times, among dozens of other leading publications. When not helping Silicon Valley's top talent find jobs they LOVE, you will find him at Starbucks or Disneyland.