Fighting off stagnation as a coach requires you to be open to new ideas and strategies. Keep reading to learn eight ways to improve your coaching skills and become a better coach.
These strategies can be implemented regardless of whether you're just starting out as a coach, are an industry veteran, or use coaching in your day-to-day work.
8 Strategies to Improve Your Coaching Skills
1. Learn the Art of Powerful Coaching Questions
You can begin by taking time to reflect on the types of coaching questions you ask. Ideally, you want to focus on open-ended questions, rather than closed-ended questions.
Open-ended questions can't be answered with a simple "yes" or "no" response but instead require more reflection. Open-ended questions typically start with:
"What…?"
"How…?"
"When…?"
"Where…?"
"Who…?"
"Why…?"
While many coach training programs caution against asking questions that begin with why, they may be effective when you're engaging in deep coaching, as it empowers your client to find the answers within themselves.
Tip: Good follow-up questions for getting your client to think even deeper include "What else?" and "Can you tell me more?" Clients are often surprised by the deep insights they achieve when these two simple questions are repeated a dozen times (or more) in a session.
2. Embrace Silence
Many coaches, especially when they're just starting out, make the mistake of dominating the conversation and rattling off advice.
While well-intentioned, this can backfire, as it removes the client's sense of agency and doesn't teach them how to find their own solutions.
This is the perfect opportunity to not only improve your coaching abilities but also your listening skills.
Try counting silently to 10 before breaking a silence. This allows the client an opportunity to think, process, and take ownership of the conversation.
You can even take this strategy a step further and count to 20 before breaking the silence. You might be surprised by what your clients share!
3. Ask for Feedback
An often-missed opportunity to strengthen your coaching skills is to ask for regular feedback from your clients. Asking for feedback can be simple:
At the beginning of coaching sessions: "How can I best support you today?"
During coaching sessions: "Is this [activity, process, etc.] helpful?"
At the end of coaching sessions: "What were your biggest takeaways from today?"
Alternatively, you can give them a coaching feedback form to complete in their own time.
4. Engage in Self-Reflection
Based on the feedback you've received, identify common themes or areas for improvement. Set specific development goals that align with the feedback and work towards enhancing those aspects of your coaching practice.
Once you've incorporated feedback into your development goals, follow up with clients to share how their feedback has influenced your approach – this demonstrates your commitment to their feedback and shows that you value their insights.
Continuously seeking feedback and incorporating it into your professional development allows you to refine your coaching skills and tailor your approach to clients' needs.
One tool to help you with this is The Professional's Positive Emotional Journal, included in The Professional's Mental Wellbeing Toolkit.
Example prompts include:
A new coaching technique I could try is…
Something I could ask my mentor/supervisor for support with is…
I helped stimulate an insight when…
Click here to learn more about our toolkit for coaches.
5. Be Honest With Feedback
Similarly, when delivered with permission, kindness, and empathy, constructive feedback is also an invaluable gift to your client. However, it can be challenging to be radically honest and provide difficult feedback in the moment during a coaching conversation.
Remember to provide feedback based on observable behaviors or actions, rather than assumptions or generalizations. Clearly articulate what needs to be addressed and suggest practical steps for improvement.
On the topic of honesty, admitting when a topic is beyond your Zone of Genius is also a gift, both to your clients and to yourself. Focusing on your ideal clients allows you to not only become an expert at your craft but also provides your clients the opportunity to find the best coach for their goals and needs.
6. Find Your Coaching Community
Now, let's focus on what you can do beyond your coaching engagements to become a better coach. First and foremost, you want to find your community, or communities, so you're not going it alone at this important, life-transforming work.
Besides combating loneliness, community allows us to share coaching and business best practices, bounce ideas off one another, and receive consultation on challenging clients, among other benefits.
It takes time to find the right community. Here are some to explore:
LinkedIn Coaching Groups: LinkedIn hosts various coaching-focused groups where coaches can join discussions, share insights, and connect with fellow professionals. Examples include The Professional Life Coaches Network, Coaching Zone, and Coaches Support Group.
Facebook Coaching Groups: Facebook offers numerous coaching communities and groups, such as Women Coaching Women, Coaches Helping Coaches, and Life Coaching Network.
International Coach Federation (ICF): As a coach, you've likely heard of the ICF. They're the largest global organization for professional coaches, and they offer resources, networking opportunities, and certification programs.
Association for Coaching (AC): Another leading professional body for coaches, providing a range of benefits such as events, training, and access to a supportive community.
Institute of Coaching (IOC): A Harvard Medical School affiliate, offering a wealth of coaching research, webinars, conferences, and a community platform for coaches.
Co-Active Network: An online community for Co-Active coaches, providing support, training, and access to a global network of coaches.
Gay Coaches Alliance: A meeting place of GBTQ men who all coach or use coaching in their work.
Career Directors International: A career membership group and global leader in the resume writing marketplace.
7. Invest in Your Professional Development
Another opportunity to bolster your coaching skills is to invest in your professional development.
Participate in workshops and training programs specifically designed for coaches. These events provide opportunities to learn new coaching techniques, gain insights from experienced coaches, and expand your skillset.
Your professional development can also consist of books, podcasts, webinars – you name it. For example:
8. Find Mentors and Coaches Who Inspire and Challenge You
Part of your community should include mentors who inspire you to keep improving your skills as a coach. Finding mentors who challenge and push you can help you reach new heights you never imagined.
Although they may share similar qualities to mentors, coaches are distinct from mentors, and you should also consider hiring one (or more) at some point to support you in improving your coaching prowess.
Types of coaches you can consider include:
A small business coach (available at no cost through the Small Business Development Centers)
A coach for coaches
A Gallup Strengths coach
A social media coach
A financial fitness coach
A journalism and public relations coach
Your coach doesn't have to be in the same niche or industry as you. In fact, you may learn the most about yourself, your business, and how to best serve your clients from coaches who are incredibly different to you.
Summary
To summarize, here are a few action items to consider moving forward:
Practice asking powerful, open-ended questions.
Embrace the silence during your next coaching session and see what happens.
Develop a practice of asking your clients for feedback.
Take the time to self-reflect and set development goals.
Challenge yourself to be radically honest with your clients.
Join at least one coaching community.
Invest time in your professional development.
Find a mentor who inspires you to be a better coach.
Hire your own coach to support you in getting to the next coaching level.
Improving your coaching skills is a lifelong journey of continuous improvement and optimization. You've got this!
---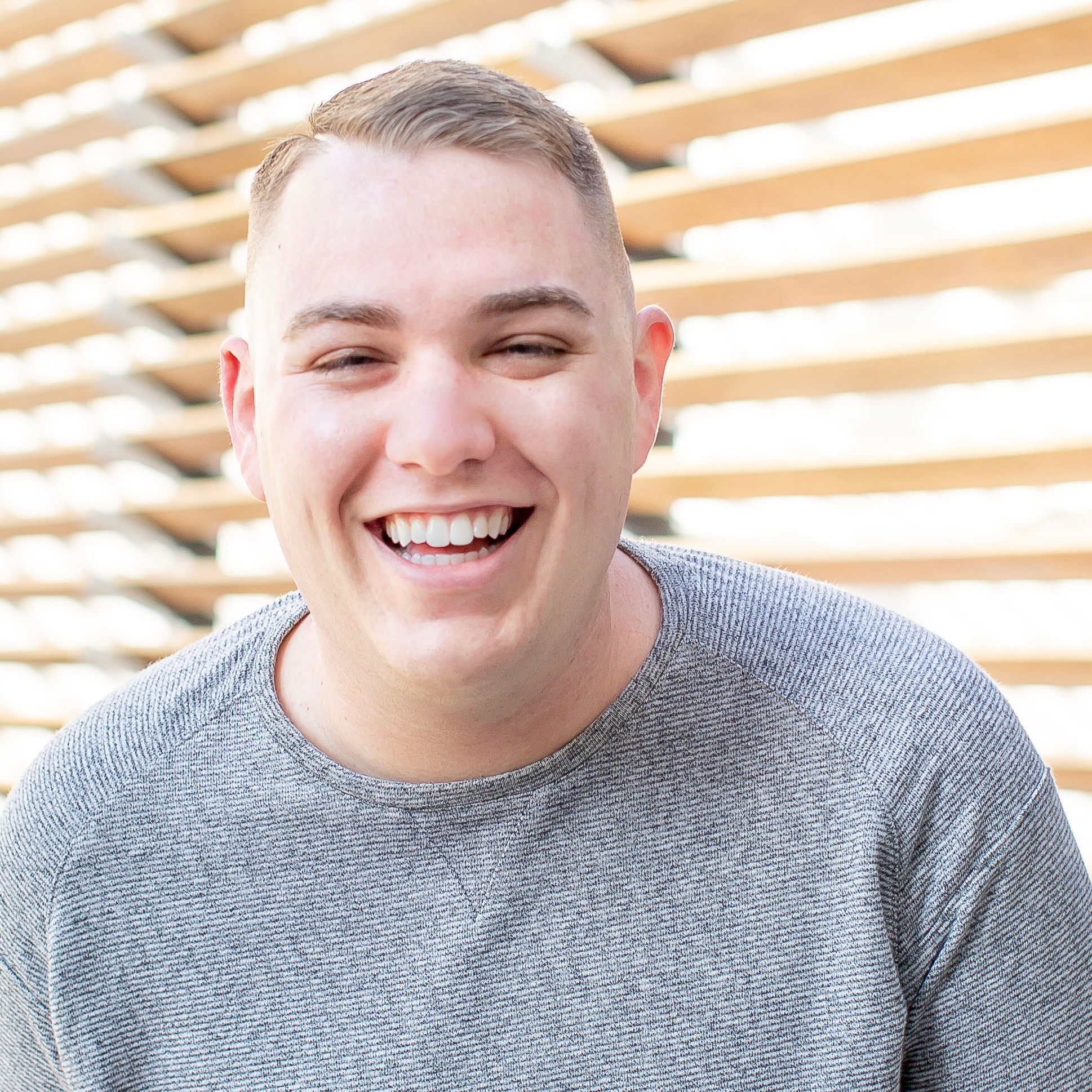 About Kyle
Dr. Kyle Elliott, MPA, CHES (he/him/his) is the founder and career coach behind CaffeinatedKyle.com. He is an official member of the invitation-only Forbes Coaches Council, a member of the Gay Coaches Alliance, and a Stability Leader with The Stability Network.
Kyle's words have been featured in Business Insider, CNBC, CNN, Entrepreneur, Fast Company, Forbes, Fortune, and The New York Times, among dozens of other leading publications. When not helping Silicon Valley's top talent find jobs they LOVE, you will find him at Starbucks or Disneyland.