Active listening is a multifaceted skill that every coach needs in order to be successful in their work with clients, yet there are few resources on how to practice and refine your active listening skills.
In this article, we share the importance of strengthening your active listening skills as a coach, as well as strategies you can deploy to become a better active listener.
What Is Active Listening as a Coach?
For starters, what is the role of active listening as a coach?
Jill Katz, Founder and Chief Candor, Courage, & Care Officer of Assemble, explains that "it's not called 'active listening' by accident. Active listening requires physical and emotional focus and energy."
"When we actively listen, we're engaging with our full selves – our bodies, our eyes, our empathic experiences, our open-ended questions, and a goal to ensure that the coachee feels open space to speak freely, without judgment," adds Katz.
In other words, active listening enables you to be present, in both body and in mind, with your client. As you learn to listen and be more present with your client, you will create a space where they can get unstuck, increase their confidence, and reach their goals.
4 Ways to Improve Your Active Listening Skills
Now, how do you strengthen your active listening skills as a coach?
1. Practice Self-Awareness
To begin, look internally and learn more about yourself.
Kelley Stevens, LMFT, owner of The Private Practice Pro, shares that, "Active listening starts with an awareness of ourselves."
Accordingly, she recommends beginning by learning how to remain calm and centered with yourself while focusing your attention on the person you are listening to. "Remember, much of what others say is about their own process and not about you."
To put it simply, improving your self-awareness will help you build your active listening skills.
2. Listen to Understand, Not to Respond
Most people do not listen with the intent to understand; they listen with the intent to reply." – Stephen Covey
Cynthia Pong, JD, the Founder and CEO at Embrace Change, endorses listening to understand, not respond.
If you find yourself tempted to interrupt, try redirecting your focus to listening to what your client is saying. Listen to understand - not to respond.
"This is something I particularly like to keep in mind, as I work with predominantly women of color, nonbinary people of color, and people of color, and societally, we are often silenced, cut off, or talked over. And I do my best not to perpetuate that," Pong explains.
3. Harness the Power of Visualization
You can also give visualization a try, adds Stephanie Heath, Founder and Career Coach at SoulWork & SixFigures.
"When clients are sharing a story or taking time to really release something verbally, in an effort to not internalize what they are saying while still being a good space holder, I will imagine that their words are being digested by the space in between us," she shares.
Heath explains that this visualization practice enables her to continue focusing on what they're sharing, as well as what they're not sharing, without feeling overwhelmed by the length or intensity of the message.
4. Check In With Your Clients
Lastly, it's important to regularly check in on the process itself, shares Tim Cage, Senior Coach with Living Proof Advocacy.
"We always make sure to 'check-in' on the process itself, asking how the people we're working with are feeling about what they're sharing, their goals in doing so, what concerns they might have, and if they have feedback about our coaching," describes Cage.
Consequently, if you don't already have an evaluation process, you might want to create one. Be sure to regularly revisit and update your process too.
Here's a free coaching feedback form you might be interested in.
Summary
Know that developing your active listening skills is a lifelong process of learning and refinement. Give yourself time and patience as you develop your abilities. Here are four things you can do:
Practice self-awareness. Pay attention to how you respond when your clients are speaking.
Listen to understand, not respond. Give clients the space to express themselves fully.
Use visualization. Experiment with different techniques that help you stay focused on listening.
Check in with your clients. It's good practice to check in with your coachees every few sessions.
---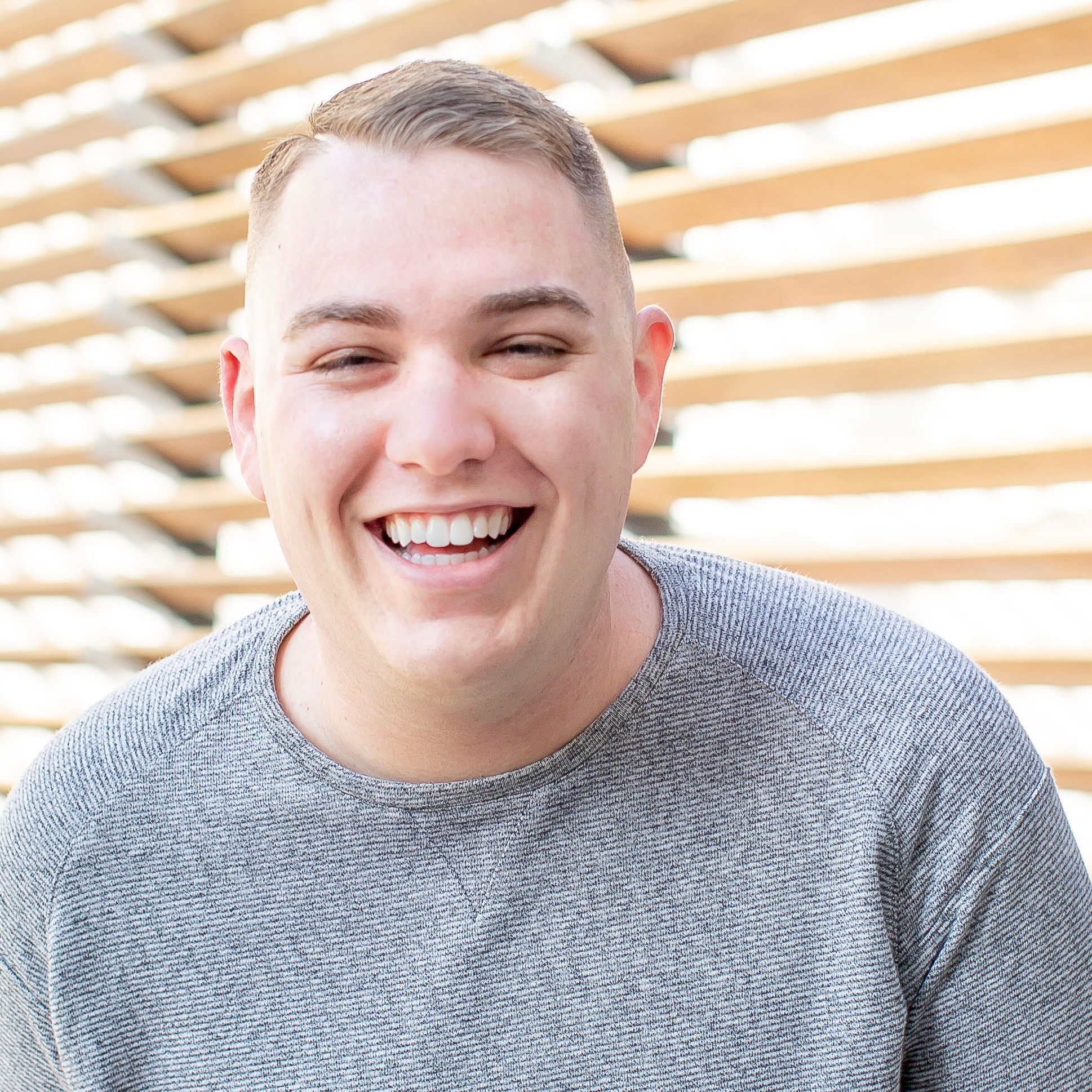 About Kyle
Dr. Kyle Elliott, MPA, CHES (he/him/his) is the founder and career coach behind CaffeinatedKyle.com. He is an official member of the invitation-only Forbes Coaches Council, a member of the Gay Coaches Alliance, and a Stability Leader with The Stability Network.
Kyle's words have been featured in Business Insider, CNBC, CNN, Entrepreneur, Fast Company, Forbes, Fortune, and The New York Times, among dozens of other leading publications. When not helping Silicon Valley's top talent find jobs they LOVE, you will find him at Starbucks or Disneyland.