What Made You Choose This Career Path?
After a decade practicing law and indulging in other detours like freelance writing, being an Assistant Professor, and training lawyers and other professionals, I've finally returned to my first love – psychology.
As an undergrad majoring in Psychology and Sociology, I was enthralled with the human mind and behavioural science, but 30 years ago, I had never heard of coaching. 
I went on to collect Law and MBA degrees, a college diploma in HR, practiced law on Bay Street (Toronto's Wall Street), and moved to Dubai where I had the wonderful opportunity to work on international contracts and explore the other side of the world.
After my dad's sudden, unexpected passing and undergoing health issues, burnout, and depression, I made several career pivots that led me to coaching, which is immensely meaningful and rewarding.
In addition to having impact on my clients' lives, I'm able to apply my psychology background in a way that's more aligned with my introverted nature than teaching or training.
I was that shy quiet girl in class who never spoke up. While I enjoyed teaching and even received great feedback, the pandemic made me realize how much I was swimming upstream in an extraverted world.
Given my current health issues, I'm especially grateful that coaching enables me to work remotely.
What Training Did You Undertake?
When I was still contemplating coaching as a career, I attended a couple of free seminars before I took a longer training program by Coach Masters Academy (CMA), an ICF-accredited program.
The International Coaching Federation (ICF) is the globally recognized independent credentialling body for professional coaching.
After completing the CMA training, which taught me how to evoke the deep reflective thinking essential for transformative change, as well as the requisite coaching experience and assessment, I became an ICF-credentialled coach.
As I totally geek out on all things psychology, neuroscience, and personal development, I've also been certified in DISC behavioural styles and Innovation 360, was part of Shirzad Chamine's Positive Intelligence Coach Grant Program, have taken courses on Positive Psychology, Emotional Intelligence, Science of Wellbeing, Psychological First Aid, and read daily on topics that help my clients.
My life-long learning journey continues as I still have a few more programs on my list to complete!
What Do You Enjoy the Most About Your Work?
Being able to support clients as they transition into different roles, develop leadership skills, discover greater awareness about themselves, cultivate better mental health and wellbeing, enjoy better relationships, and most importantly, design more fulfilling careers and lives.
What is particularly rewarding and exciting for me is seeing clients discover that lightbulb moment of self-awareness or insight!
I love hearing their success stories, seeing their face light up when they share positive feedback from their managers or about how they've become much more confident, resilient, or happier.
What Are Your Biggest Challenges?
Ah, that would be marketing and the operational, administrative aspects of running a business (I have forgotten to invoice clients!). 
I love working in the business so much that I often neglect to work on the business.  As I'm quite averse to marketing myself, I mostly rely on referrals which is not always sufficient.
In addition, since coaching and mentoring students was part of my role as an Assistant Professor, I still had that mindset starting out and was doing a lot of pro bono coaching.  It was hard to say no to helping people especially when I enjoyed it so much!
I have since learnt to consciously set boundaries on how much volunteer coaching I do.
What Advice Would You Give to Someone Starting Out?
1. Choose Your Coach Training Wisely
Before committing to spending a few thousand dollars on a program, I would suggest researching coaching schools carefully to see if their methodology aligns with your values and learning styles. 
Read reviews carefully and speak to former students of the program if possible.
Determine if your clients will require ICF or similar type of credentialling.  As coaching is not a regulated profession, clients may use ICF or other regulatory bodies like the European Mentoring & Coaching Council (EMCC) as a signal for credibility.
2. Understand That Being a Coach Means Running a Business
While coaching is really fun and rewarding, it is not all rainbows and flowers.
There are a lot of less enjoyable aspects to running a business (at least for me) – Sales & Marketing (and business development), Finance & Accounting, IT, etc.
Unless you have a role as an in-house coach, which can be hard to find (they generally only exist in educational institutions and very large US-based corporations), being a coach likely means you'll be a solopreneur who has to wear many different hats.
As part of their outreach, many coaches also host webinars, speak at events, write blogs, create website content, are very active on all the different social media platforms, and deliver training (often to supplement coaching income).
3. Be Realistic about Income Potential
While coaching is an amazingly rewarding profession, it is often not the most lucrative one for those of us who aren't Tony Robbins or Deepak Chopra. 
As finding new clients and alternate sources of income can be a challenge, it might help to start coaching as a side gig first.  
Although the per session rate of a coaching engagement may sound good, in reality, that is only one hour of the day, for example, that is paid.  There are many other hours of unpaid time spent on marketing-related activities such as creating content, meeting prospective clients, writing client proposals, or holding free workshops that don't always lead to new clients.
That being said, most coaches likely believe in Michelle Obama's philosophy that "Success isn't about how much money you make. It's about the difference you make in people's lives".
And that's exactly why I love doing what I do – even if it means that I make far less than I did as a corporate lawyer.
---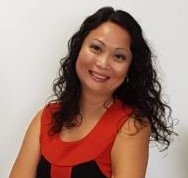 About Jeanette
Drawing on her background in psychology, MBA, and innovation, Jeanette helps people design their life and career or business. As an ICF-credentialled coach, she has found tremendous joy in returning to her first love of psychology (after being a lawyer and Assistant Professor), helping her clients develop better well-being, resilience, and career success.You can find out how she has impacted her clients' lives through their testimonials on LinkedIn and her website.