"Nobody escapes being wounded. We are all wounded people, whether physically, emotionally, mentally, or spiritually. The main question is not, 'How can we hide our wounds?' So we don't have to be embarrassed, but 'How can we put our woundedness in the service of others?' When our wounds cease to be a source of shame, and become a source of healing, we have become wounded healers." - Henri Nouwen
As a therapist and clinical supervisor working with students and young therapists, I often ask, "What is the role of a therapist?"
I hear many things. Most descriptions pertain to sitting with, holding, and being present with pain.
Thinking of my purpose in this work, it's to join in the shattered spaces of someone's soul. As I enter these shattered, sacred places, I remember the honor it is to be trusted in this way.
I begin by pausing, attending, attuning and then exploring the roots in collaboration with the client. The roots of someone's pain or story reveals what part needs attention.
Clients come in with open wounds and through treatment, the wound eventually becomes a scar.
Therapy cannot erase the wounds, though it can turn the wound into a scar.
As Henri Nouwen's words display, when a therapist explores their brokenness, only then there can be great service to others. We're only able to take a client as far as we're willing to go.
Invitation to Reflect
As you ponder embarking on this career, I invite you to consider:
What is your story?
Where are your wounds?
What're you unwilling or fearful of uncovering in yourself?
What might you invite a client into that you are unwilling to do?
What have you done to seek help?
What has been most healing?
What has been least healing?
As we become intimate with our own stories, we can then invite clients to be present with theirs.
What Do You Enjoy the Most About Your Work?
The greatest joy of this work lies in being witness to the journey of moving from agony to peace.
As a trauma therapist, I pick up on the subtle pain that lies under words spoken, tears cried, or downcast eyes.
At times, I wish I had a magic wand to remove all suffering. And then I witness resilience, the ability for clients to overcome and gain freedom. I see humanity. I see pain and joy. I see the impact of these roots being ripped out and replanted into something new.
Novice clinicians typically join this unique world holding great hope and great doubt. Sitting with clients for the first time and reviewing mental health assessments, my own mind wondered, "Can I help these clients? What do I have to offer?"
Clients with multitudes of affliction. The pain weighed heavy on me, and I was changed as a result of seeing this pain in a way I had not seen before.
What Advice Would You Give to Someone Starting Out?
Look for the light in dark places. A smile amidst the tears, a moment of laughter, the baby steps of progress made.
Embrace feeling unsure. Slowly step into confidence and competence. Befriend the voice of doubt and continually remind yourself of your purpose and role in this work.
Remember, there is a wounded healer within you. Draw on your own experience to know what the client might need, without crossing boundaries.
What makes a successful therapist?  Attunement, safety, trust, reflective listening, nonjudgmental positive regard. These characteristics are the foundation in which you can build additional clinical skills.
In therapy, we're also invited to consider our role in holding pain - we may fall into the extremes of being a sponge or a brick wall.
A sponge has no separation between therapist and client. The therapist soaks in all. Over time, the sponge becomes heavy and full. This may lead a therapist to burnout in the long run.
The other extreme is a brick wall. A brick wall separates therapist and client completely. This therapist lets no emotion in and thus eliminates attunement to the client. This may contribute to an unwelcoming environment and negative experience for a client, and lack of meaning for a therapist.
What's in the middle for you? It might be a house with a gate around it. Opening up the gate when it's appropriate. Having the ability for the client's story to come in, though keeping certain doors shut. Or it might be a memory foam pillow. The client's story may permeate during the session, and then the therapist returns back to themselves.
Identify your purpose and remember your role. What is your purpose? What's your role as a therapist? How might you know you've been successful? Write your purpose and role on a sticky note and place it at your desk, or on your mirror. Continue going back to this.
Find your niche and clinical specialty areas. In the beginning, get a wide range of experience.
During graduate school, if your practicum or internship allows, obtain experience seeing clients of various ages. Practice providing individual, couples, and family therapy to get a sense of your interest areas.
Before or during graduate level clinical training, look into some widely known therapy modalities to see what might interest you. While you do not need to be trained in all of these modalities of interest initially, it'll help form a path or direction for you to go down. (Also remember, it's okay to change your mind.)
Sustain yourself with trauma stewardship techniques. What can you do daily to metabolize your stress? What can you do daily to boost your resilience? This might be taking daily walk, getting connected to your senses, practicing mindfulness, or journaling.
Our Professional's Positive Emotions Journal is designed for this very purpose.
A bucket of water can only hold so much water, and the same is true for our bodies related to stress. Each stressor contributes drops of water into our bucket. Unless we continually remove drops of water, we will overflow. Trauma stewardship techniques will allow for sustainability.
Develop relationships. You cannot do this job solo. Invest in friendships with other beginning therapists, find a mentor, meet with a clinical supervisor. Build a community around you.
Continue learning, being present, and healing yourself. As humans, we are never a finished product. That's what makes the job both difficult and beautiful. It isn't like building a house where there's a distinct beginning and end.
We may need long-term therapy or seasons of therapy. We may move several steps ahead, and then a few steps back. Commit to continuing to care for yourself and entering new spaces for enriched healing in the ways you're inviting clients to.
As therapists, we are invited to hold light in darkness, and also shine light in the darkness. As Leonard Cohen sings, "There is a crack in everything, that's how the light gets in".
---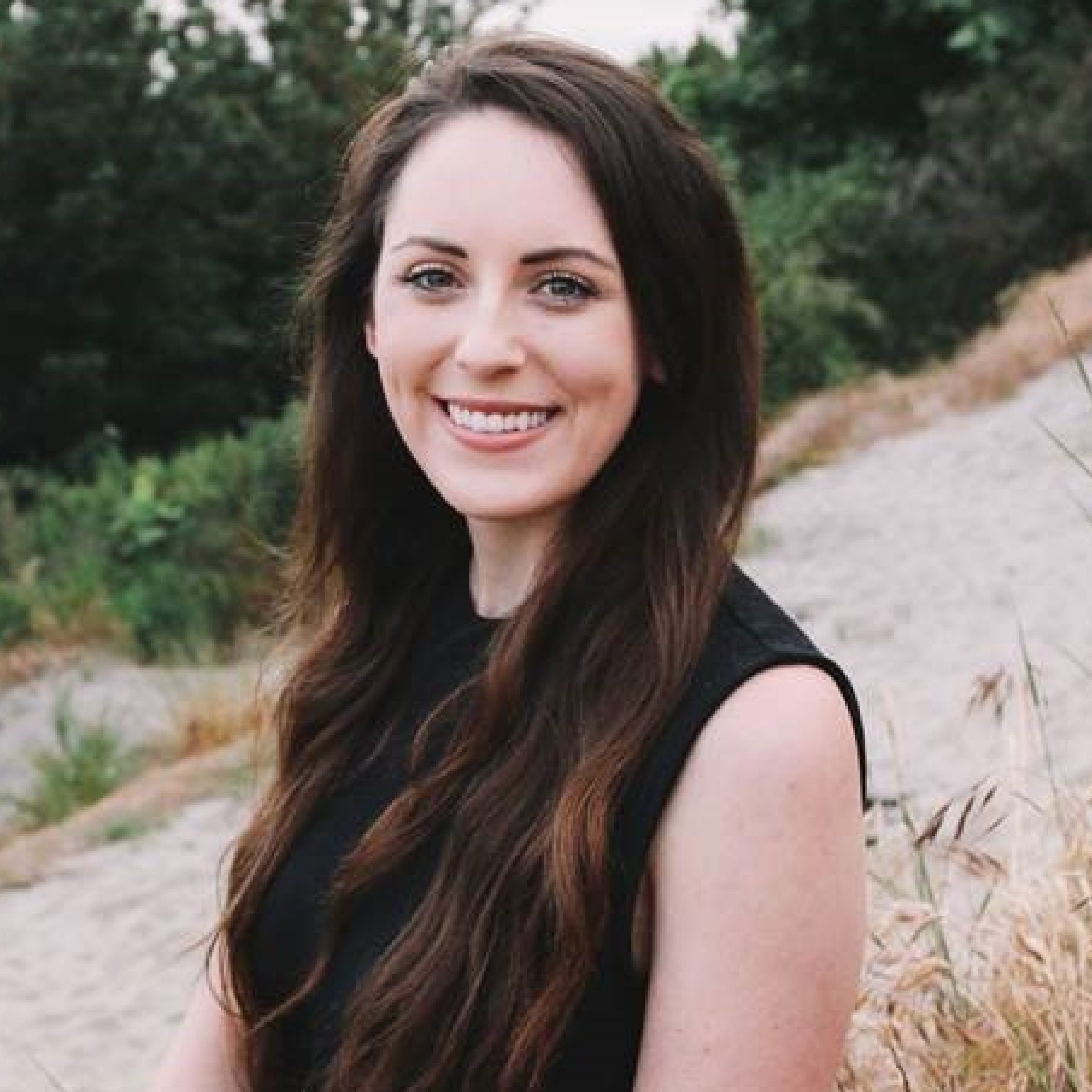 About Brittany
Brittany Ellmer is a Licensed Mental Health Counselor and Clinical Manager with expertise working with anxiety, depression, and survivors of trauma. Brittany has experience working in settings such as residential treatment, outpatient treatment, private practice, higher education, and in workplace wellbeing spaces. Brittany approaches therapy from a trauma-informed attachment based lens with the belief that our early life experiences shape who we are.
Brittany provides individual therapy through her private practice, the Healing Collective Counseling & Consulting PLLC. Learn more about Brittany's practice
here
.