Nature can be found in many places, some more obvious than others.
A natural environment is somewhere like a park, woodland or beach. However, having plants or growing vegetables in your garden or windowsill can provide easy access to nature.
Studies have shown there's a connection between nature and improved feelings of mental health and wellbeing - it's suggested that spending two hours in nature each week can have a significant positive effect on your mental health.
Research has found a link between people living in greener areas and higher self-reported health. People who have more direct access to natural environments have better health and wellbeing compared to those who live in an area with less direct access to a natural, green area. 
It's also been found that seeing real nature (by this we mean a real plant or tree compared to a picture) causes changes to your brain activity. The changes are seen in a part of your brain responsible for emotional regulation, which supports the idea that being in nature truly helps you to de-stress and relax.
There are many ways that you can bring more nature into your everyday life, from some small changes in the home to planning time out of the house.
Bring The Outdoors In
If you have limited access or options to get outside, why not try bringing nature inside?
Buying some house plants, growing some herbs in the kitchen, or making a small vegetable garden are all ways you can connect with nature.
Other Ideas
If you have a garden, try to spend some time in it. Try having your afternoon coffee outside and take notice of what you can see and hear around you.
Opening curtains and windows to let fresh air and natural light in.
Get A Daily Dose of Nature
Do you commute to work? Is there a way you could walk or get off the bus a few stops earlier to walk through the park?
Small changes to your daily routines to include some time outdoors can all help you get the benefits of natural environments.
If you work from home, do you have a local walk that you could do before or after work as your "commute"?
Having a dog is a fantastic excuse to get out and about exploring. Sometimes we tend to be creatures of habit and go the same routes each day. How about you mix it up and take your dog to a new beach or woodland for a walk? We're sure your dog will love you for it and your mind will too!
Other Ideas
Sign up to Parkrun
Find new ways to walk to work that are in more natural settings
Go for a lunchtime stroll when you're at work
Plan Some Quality Time with Mother Nature
As mentioned, two hours a week in a natural environment has great benefits for your mental health.
One way to do this is to go for a long walk or day out at the weekend. Immersing yourself in nature can be a great way to spend the day.
Whether you're going with the family, a friend or enjoying an afternoon by yourself, you can try these following tips to really feel connected to the environment around you:
Leave your phone at home or put it on silent so it can't distract you.
Take a moment to really take in your surroundings. Breathe in the air, notice how tall the trees are or how far reaching the sea is. What colours or sounds do you notice now you're away from the busyness of life?
Notice how you feel before and after. Can you feel less tension in your body? Do you feel more relaxed and content?
If you want to do more than spending time in nature, there are some other opportunities you might want to look into, such as:
Start a green project or nature-based hobby
Volunteer with a wildlife/nature trust
Join a green gym
Summary
The natural world can provide wonderful benefits for your mental health and wellbeing.
Ways that you can improve your mental health through nature include:
Bring it indoors with houseplants or growing some herbs
Make small daily changes to spend more time outdoors
Try to spend at least two hours in a natural environment each week
When you're in nature, try to really take notice of your surroundings and how it makes you feel
You can get more involved with nature by taking up a nature-based hobby, volunteering with a wildlife/nature trust, or joining a green gym
Want some more ideas? Download our free Ecotherapy Workbook today!
More Tools You May Be Interested In
---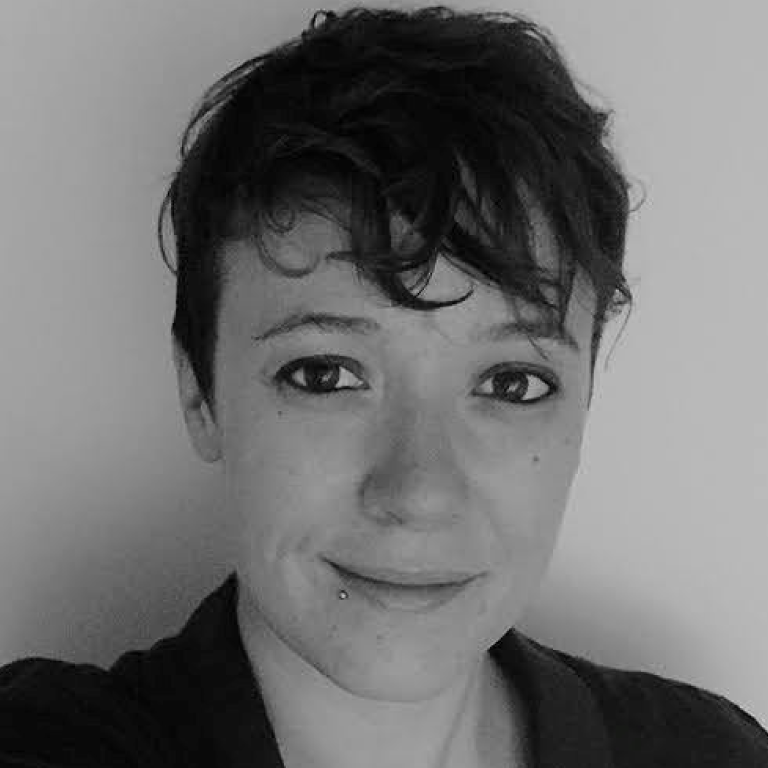 About Simone
I am a mental health nurse and owner of The Wandering Mind. Through The Wandering Mind I create copy, resources and articles on mental health. I also offer 1:1 wellbeing sessions to improve mood, mental wellness and reach goals/aspirations.
My credentials: Registered Mental Health Nurse, ATP Level 2 in CBT Essentials, Licensed Trainer in Outcome Star (goal and progression key working tool).
My instagram/facebook handle is
@wanderingmindmentalwellbeing
My website is:
www.thewanderingmind.co.uk