"A wonderful, down-to-earth and fun to read book on how to get over anxiety." – John B. Arden, PhD author of Rewire Your Brain
"This is the first self help book I've actually bought, started and finished, I've bought a lot!" – Amazon Reviewer
"Understanding of terms like autostress and stress reactivity was like a light bulb moment for me." – Amazon Reviewer
Fed up of feeling stressed and anxious?
Looking for practical, science-based tips and tools to help you feel better naturally?
Are you a busy person who'd appreciate a fluff-free, no-nonsense book – at only 90 pages?
If so, The Framework is for you.
You're just one read away from the most in-depth understanding of stress and anxiety you've ever had.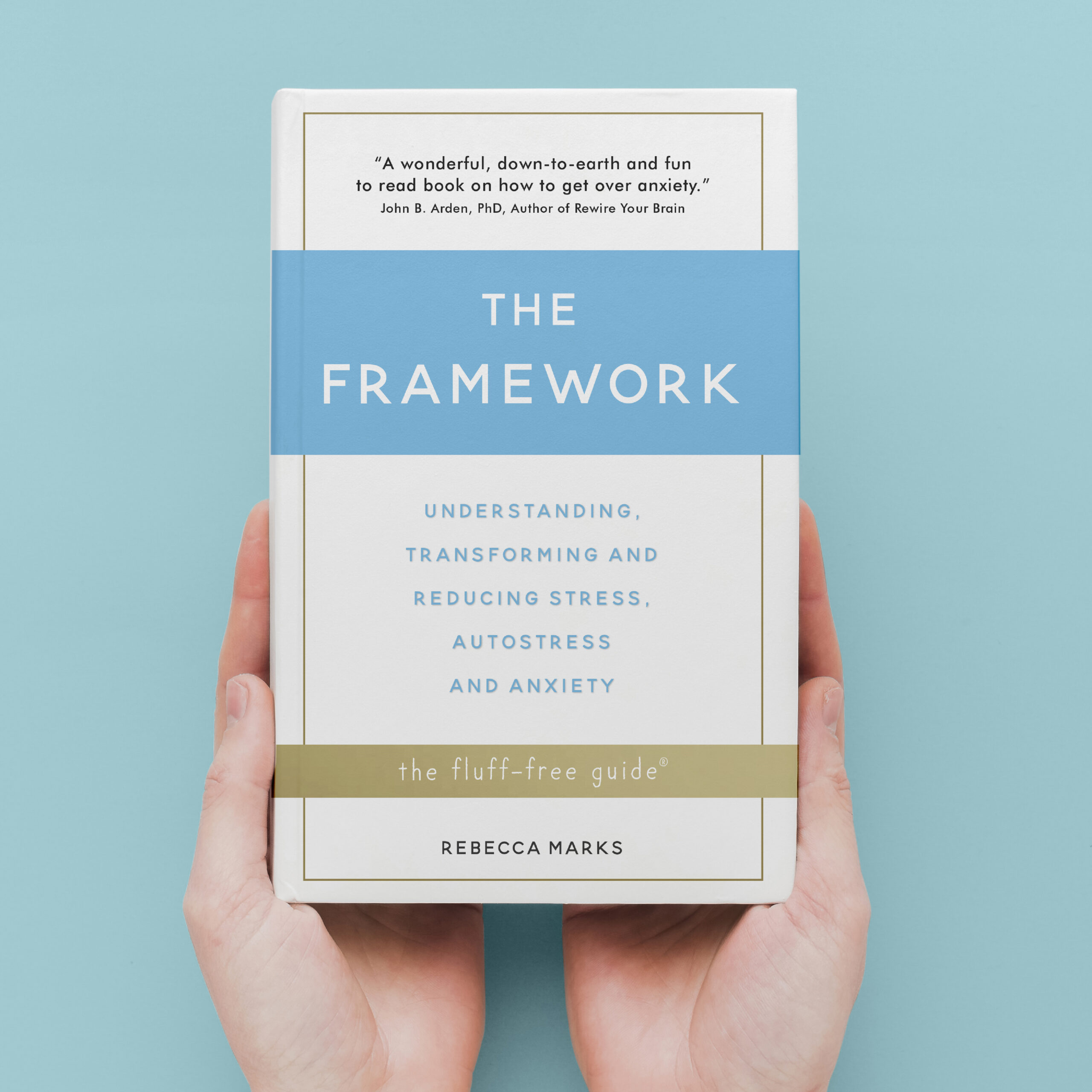 The Framework: Understanding, Transforming and Reducing Stress, Autostress and Anxiety (The Fluff-Free Guide) by Rebecca Marks is truly unique in that it combines insights from the new science of stress and anxiety with multiple evidence-based, therapeutic fields including:
Cognitive behavioural therapy (CBT)
Acceptance and commitment therapy (ACT)
Mindfulness-based cognitive therapy (MBCT)
Brain-based therapy
Exposure therapy
Positive psychology
Lifestyle medicine
Buddhist philosophy
Chapters are brief with information and summaries that are quick and easy to digest, so you can start putting into practice what you've learned straight away.