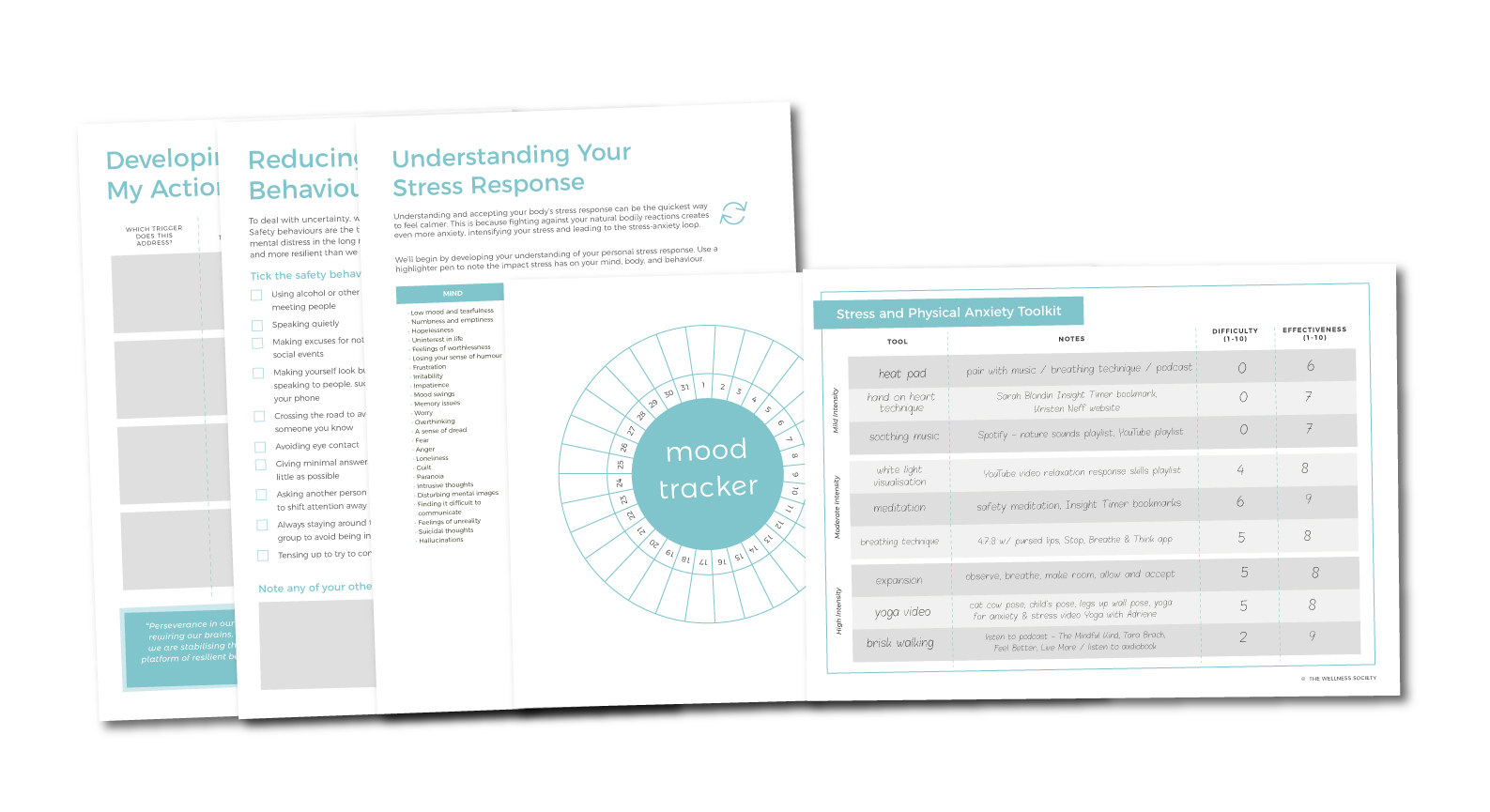 Stand out from the crowd and help clients create real positive change with our Therapy and Coaching Worksheets Bundle, an offer created in collaboration with a group of therapists and coaches who selected the very best of our worksheets for professional use.


Integrative Approach
Includes a comprehensive set of methods from a variety of therapeutic approaches
Beautifully Designed
Features a soothing colour scheme making clients feel more at ease straight away
Accessible
Our worksheets are non-overwhelming and easy for clients to understand
Contents
Methods to Test
Allows clients to outline the methods and tools they'll experiment with that you've discussed in therapy or coaching.
Method Evaluation Sheet
Allows clients to evaluate what they've experimented with so they can keep track of what's working.
Mental Wellbeing Toolkits
Allows clients to compile their mental wellbeing toolkits for coping with stress and physical anxiety, mental anxiety, low mood, and overwhelm.

Tools can be sorted according to mild, moderate and high-intensity distress.

Encourage clients to review their toolkits in times of distress to improve their emotion regulation skills.

Includes a blank toolkit page to customise with any emotion or situational challenge.
Understanding Your Stress Response
Allows clients to review a comprehensive list of signs of stress and clarify the impact stress has on their mind, body and behaviour.
Understanding Your Stress Triggers
Outlines 13 common stress triggers for clients to consider.
Stress-Resilience Action Plan
Allows clients to compile an action plan for effectively reducing stress.
Reducing Safety Behaviours
Allows clients to review 21 common safety behaviours and consider which ones they currently identify with.
Overcoming Avoidance
Allows clients to consider the ways in which they use avoidance and how they will overcome it.
4 Steps for Getting Through a Panic Attack
Outlines 4 practical steps for defusing panic attacks.
Grounding Exercises
Outlines 9 grounding exercises and the types of distressing situations they can be effective for.
Reducing Stress Through Expansion
Outlines how clients can gain immediate relief from physical anxiety by practicing expasion.
Identifying Cognitive Distortions
Outlines 11 common types of cognitive distortions and examples of how to use cognitive restructuring to reframe them.
Cognitive Restructuring with The BOP Method
Outlines a cognitive restructuring method and includes a worksheet for reframing thoughts.
The Worry Tree Exercise
Explains why rumination is one of the most common forms of unhelpful thinking patterns.

Outlines how to use The Worry Tree Exercise to nip rumination in the bud.
Activity Log
Allows clients to gain insight into how their activities impact their mood, engagement and energy levels.
Best Possible Self Exercise
Allows clients to complete the Best Possible Self exercise and outline their actions steps to creating positive change.
Gratitude Journal
Allows clients to note 3 things they've been grateful for during the week and their intentions for the following week.
Mood Tracker
Allows clients to track their mood for the month.
Habit Planner Plus Monthly and Weekly Habit Trackers
Allows clients to follow a science-based system for developing long-lasting habits.

Includes a monthly and weekly tracker allowing clients to track their progress with developing their new habits.
Post Therapy Reflections
A journal worksheet allowing clients to note what was discussed along with their thoughts, feelings, and key insight.
Allowable Use
You may use and re-use worksheets with an unlimited number of clients for the one-off fee.



Prohibited Use You may not, under any circumstances, alter or claim workbooks as your own. All copyrights are reserved by with The Wellness Society. Removing The Wellness Society copyright logo is forbidden and will void this license without notice.

You may not, under any circumstances, share, re-sell, sub-license, rent, or otherwise transfer or distribute workbooks publicly (e.g., on a public forum or giveaway).

You may not use our workbooks as part of an online course.

Any of the above actions will result in the license being immediately voided and you may be subject to legal action, due to the violation of the license and copyright law.

If you have any questions about this policy or if your intended use is not listed above, please contact us at hello@thewellnesssociety.org.


Delivery A digital download link for the Therapy and Coaching Worksheets Bundle (34-page PDF) will be emailed to you immediately after purchase.


Other Commercial Use Licenses
Mental Wellbeing Toolkit Planner (Commercial Use)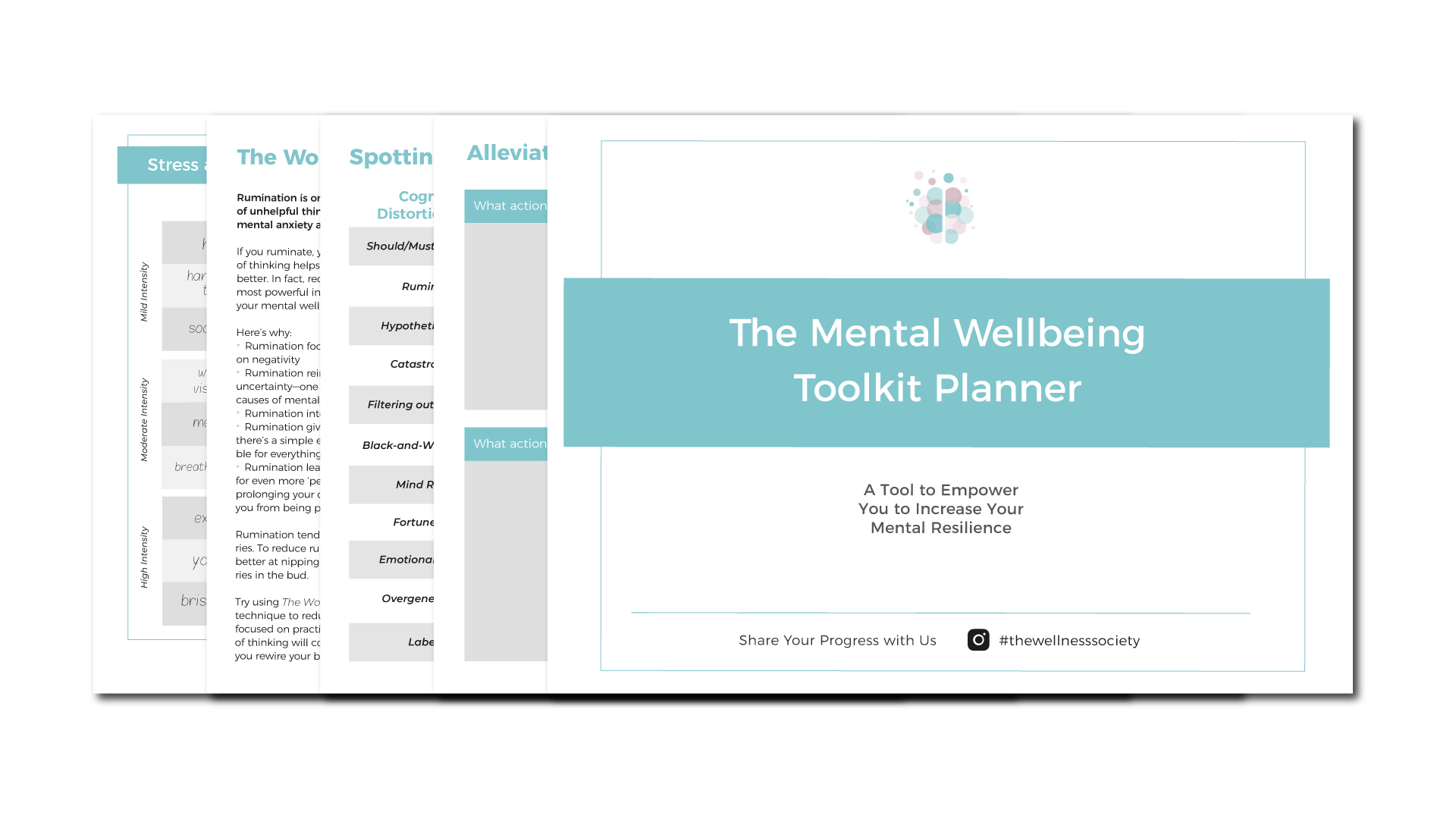 The Stress and Autostress Workbook (Commercial Use)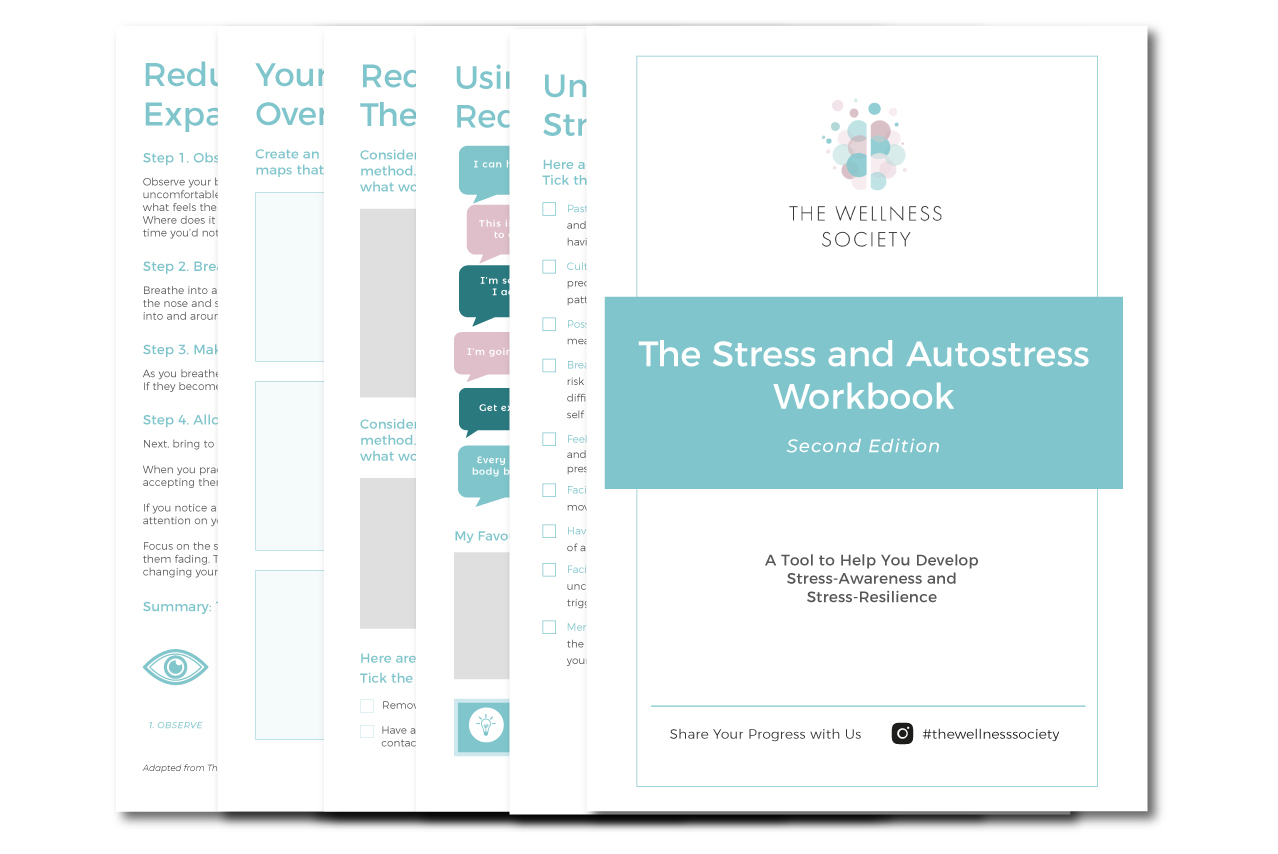 The Happiness and Mindful Living Planner (Commercial Use)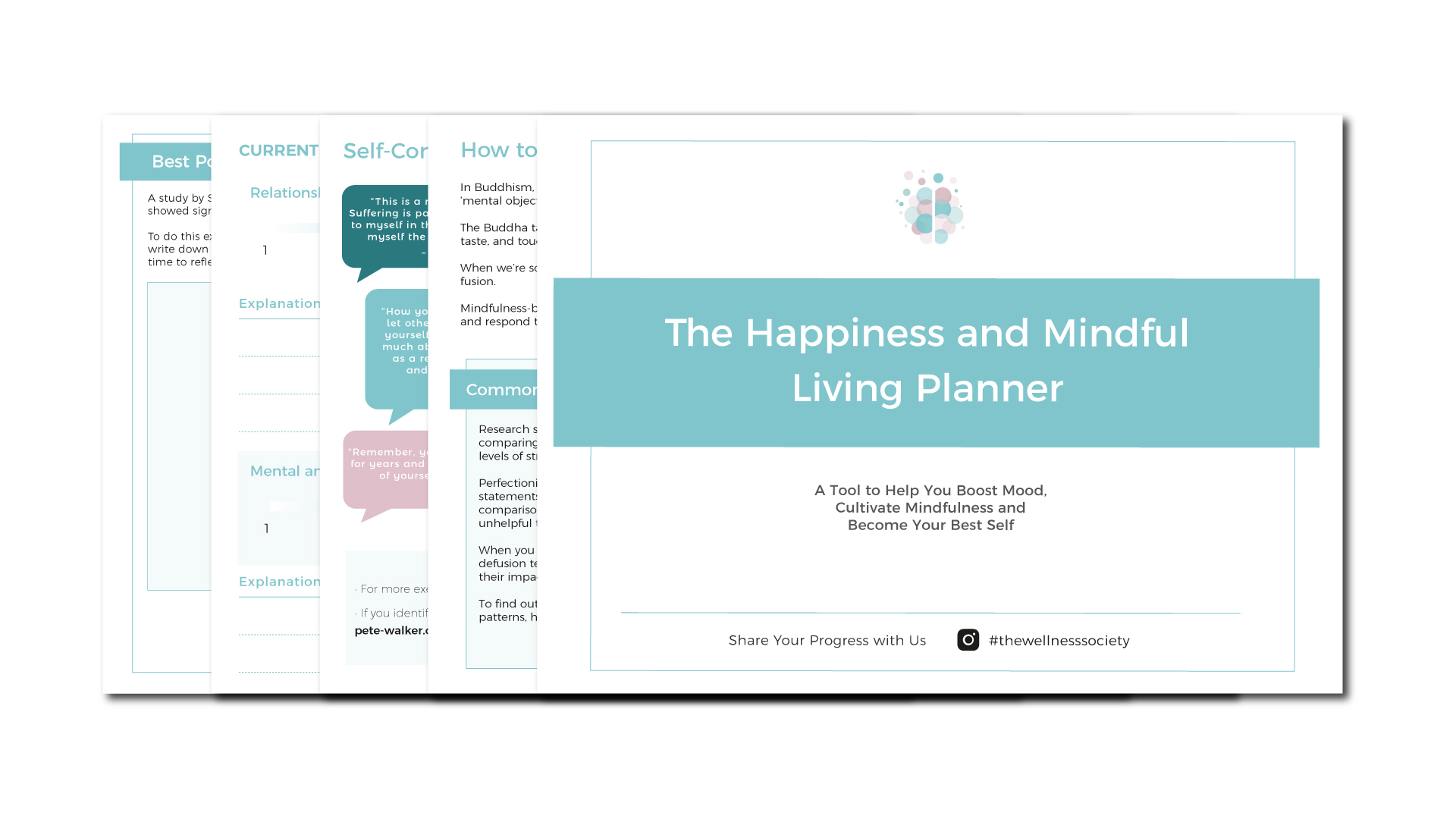 The Habit Tracker and Planner (Commercial Use)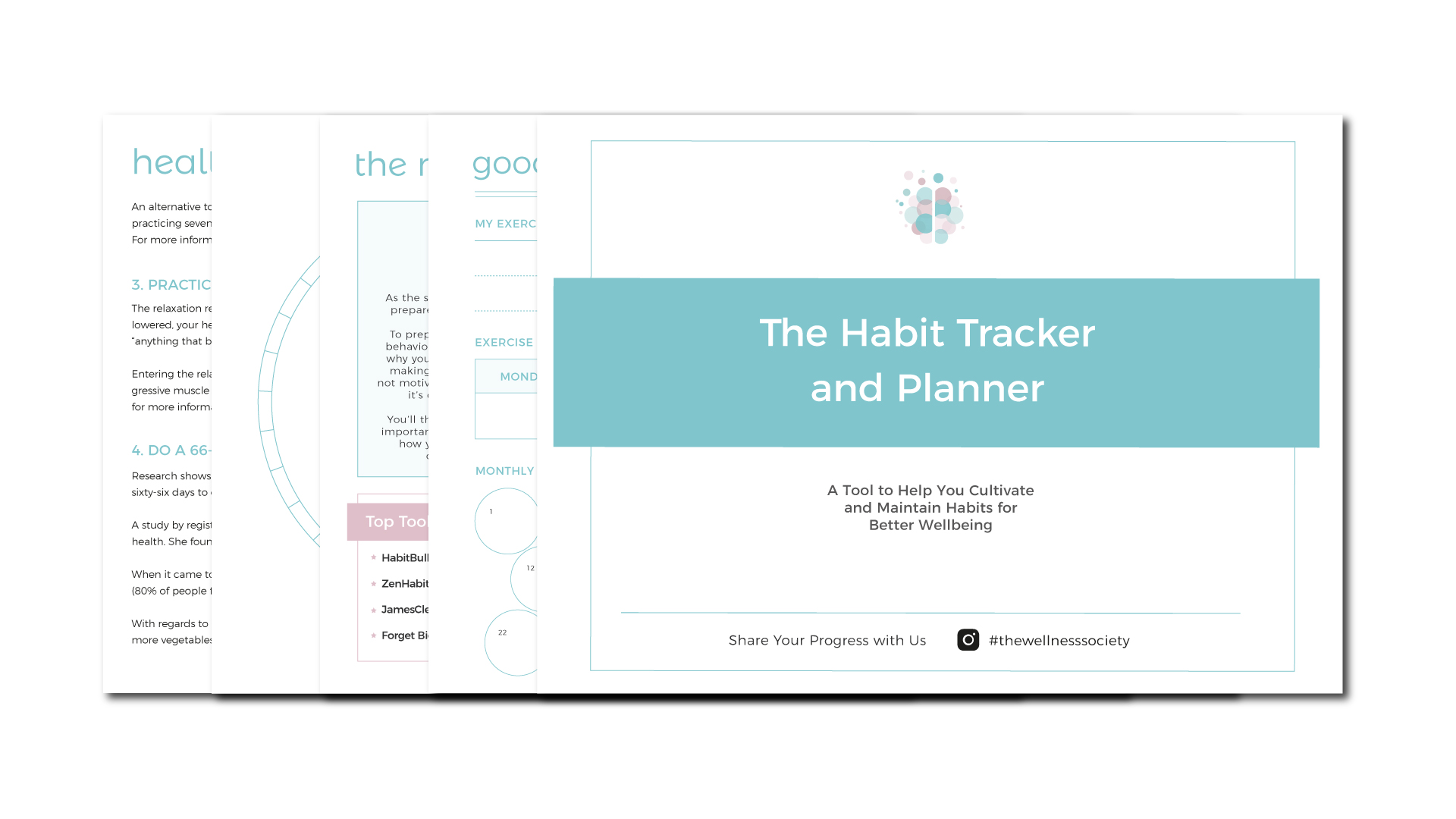 Full Self-Help Workbook Package (Commercial Use)