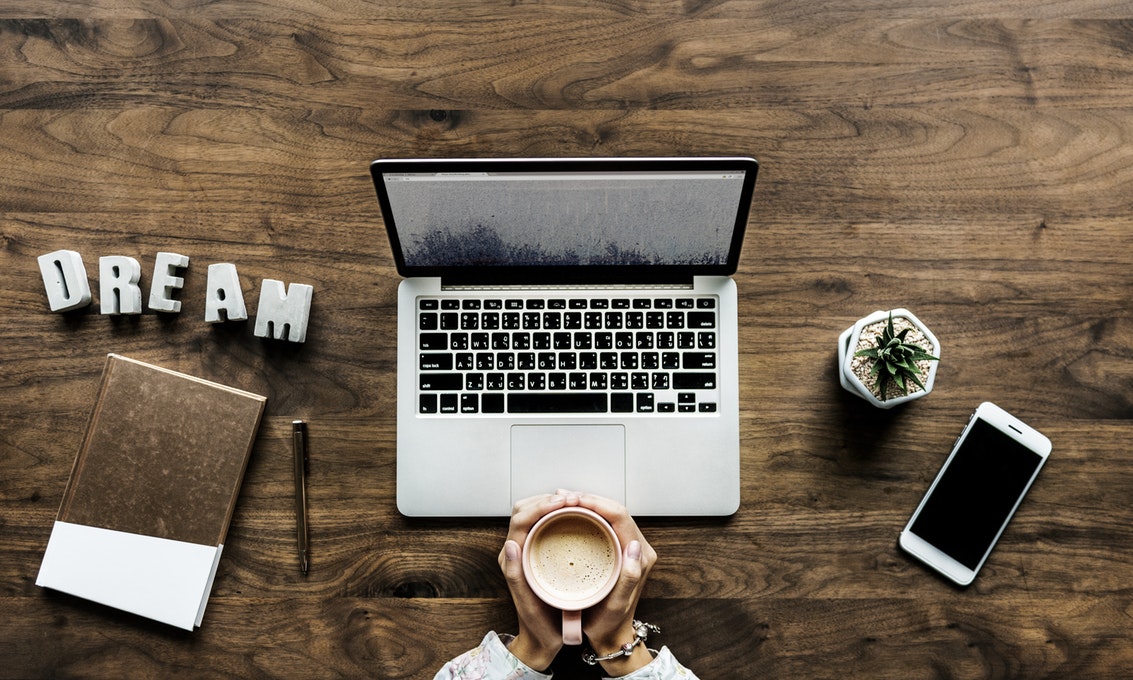 What Is Self-Coaching?
Carving out time for self-reflection is key to living a fulfilling life.
As Carl Jung wisely said, "The privilege of a lifetime is to become who you truly are." How can you really know yourself if you don't take time to reflect?
When we reflect in our heads, our train of thought can end up unclear and scattered. Plus, any insights we do have are easily forgotten.
The alternative? Self-coaching.
We believe self-coaching is the #1 tool for effective introspection.
In traditional coaching, the main objective of a coach is to help you increase your self-awareness. Coaches are trained to engineer conversations in a way that increases your insight into yourself and your life.
There's no doubt that coaching is an incredible tool. Having someone to talk things through with, encourage us, as well as be accountable to, may help you progress quicker than working alone.
Unfortunately, for many people, coaching isn't an affordable option.
The good news is you can use self-coaching as a cost-effective alternative.
In self-coaching, you are your own coach.
You increase your self-awareness through a guided introspection process, and you track your progress through check-in sessions.
2 Key Benefits of Self-Coaching
Experience powerful insights into yourself and your life
Gain clarity on what you want and how you can get there
Use The GROW Model to Plan Your Way to a Better Future
"Time and reflection change the sight little by little 'till we come to understand." – Paul Cézanne
The GROW Model is the most common coaching framework.
It was developed by Sir John Whitmore and his colleagues and was first outlined in the book
Coaching for Performance
back in 1991.
GROW is an acronym that stands for:
Step One: Goal
The first step in The GROW Model is clarifying what is it you want to achieve.
It's about digging deep and discovering what it is we
really
want, as opposed to what we think we
should
want.
And instead of focusing on your problems, you train your mind to become more solutions-focused, helping improve your mood.
Example Grow Questions
Where do you most want to see change in your life?
What do you really want, in an ideal world?
What would your life look like if other people's opinions didn't matter?
What's your gut telling you?
How would you like to grow as a person?
Step Two: Current Reality
Step two of The GROW Model is vital for effective self-coaching.
It's the part that's usually missing from every day conversation, as we so often jump straight into our options.
Reflecting on the present helps you develop a greater understanding of your current situation. This often generates new insights, which then naturally feed into your options.
Example Current Reality Questions
What's happening right now?
What will happen if you don't take action?
What are your reasons not to change? What are you gaining from how things are now?
Do you have any limiting beliefs around this that might be holding you back?
What's happening right now that's stopping this being a higher priority for you?
Step Three: Options
When you have a clear idea of what you want to achieve and where you are at the moment, you move onto considering your possible action steps.
Example Options Questions
What are your options?
What's worked for you in the past?
What could be your first small step?
Are there any tools out there that could help you with this?
Where could you find some more information?
Step Four: Will (or Way Forward)
In the last step of The GROW Model, you decide on your small action steps to creating positive change.
You also reflect on your commitment levels and consider whether you can do anything to feel even more committed.
Example Will Questions
How committed are you to this on a scale of 1-10?
What do you think would need to happen for you to be more committed?
How can you break this down into small action steps?
How can you make doing this more enjoyable?
How can you realign your daily routine with your goal?
Check-in Sessions
When practicing self-coaching, we encourage you to set timelines to check in with yourself and your progress.
Here are some example self-coaching check-in questions:
If You Completed Your Action Step
If You Didn't Complete Your Action Step

How did it go?

What worked well?

What could you have done differently?

What have you learned about yourself?

What impact do you think this will have on other areas of your life?



What do you think prevented it from happening?

What are your thoughts on your goal now?

What's the impact of not having done this?

Is there an easier path?

What would you like to do now?


Summary
In self-coaching, you are your own coach
Self-coaching is a more cost-effective alternative to traditional coaching
Self-coaching is a powerful tool for effective introspection
The GROW Model is the most common coaching framework, standing for Goal, Current Reality, Options and Will (or Way Forward)
The GROW Model can help you experience powerful insights into yourself and your life, and helps you gain clarity on what you want and how you can get there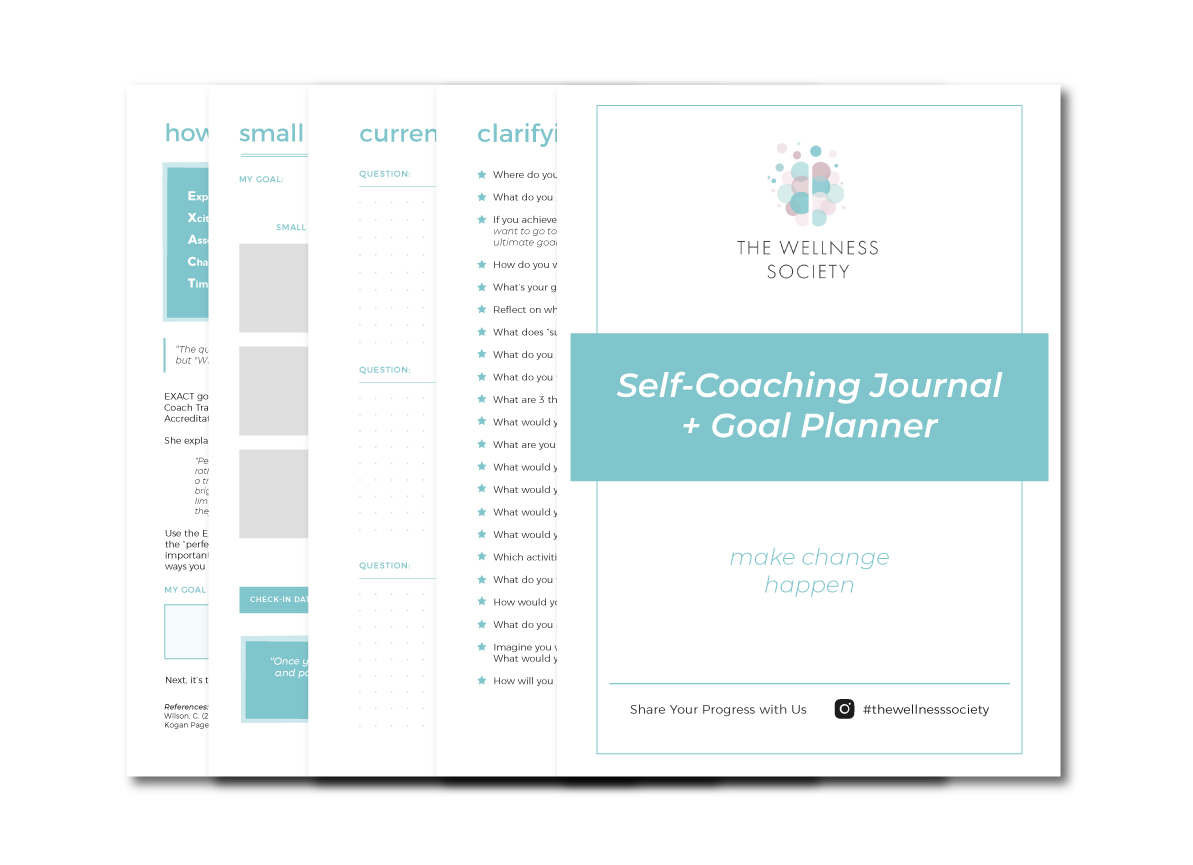 Get Started with Self-Coaching Today!
Like the sound of self-coaching?

We created the Self-Coaching Journal and Goal Planner as a tool you can use for your self-coaching journey.


Product Description
Use The GROW Model to gain deep insight into your goals and way forward – includes 4 pages of GROW questions plus reflections worksheets
Importantly, trains you to think small so you feel inspired and motivated – not overwhelmed
Learn the EXACT goal-setting method used by coaches – and set goals that excite and inspire you!
Break things down into baby steps and make gradual, sustainable progress
Prone to stress and anxiety? Review helpful reminders that steer you away from overwhelm and perfectionism
Print and reuse as many times as you like!
Uncover Your
Authentic Desires
Cut through the mental chatter and gain clarity with powerful self-coaching questions. Use the EXACT goal-setting framework to set effective goals
Plan Your Way Forward
with The GROW Model
Go beneath the surface and gain new insights into how you can achieve your goals. Plan the small action steps needed to make sustainable progress towards your ideal future
Make Change
Happen!
Celebrate and track your progress with check-ins that will put you on track to living your most fulfilling life
Delivery
A digital download link for The Self-Coaching Journal and Goal Planner (15-page PDF) will be emailed to you immediately after purchase.