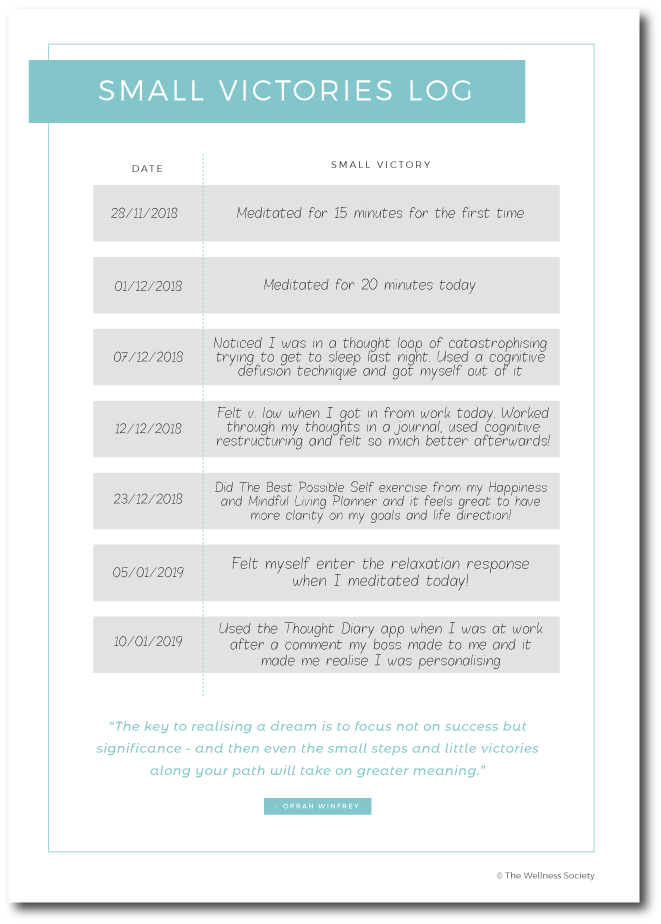 Sign up to our mailing list and get mental wellbeing tips direct to your inbox!
"The great victory, which appears so simple today, was the result of a series of small victories that went unnoticed." - Paulo Coelho
Join our subscribers today and you'll receive a free worksheet to help you remember all the small wins on your mental health journey:
The Small Victories Log.