"Rest and self-care are so important. When you take time to replenish your spirit, it allows you to serve others from the overflow. You cannot serve from an empty vessel." – Eleanor Brownn
Are you one for working when sick? If so, you're not alone. Nearly a third of staff persistently turn up to work ill, neglecting their mental wellness. It's a major health and economic issue that's been labelled 'presenteeism'—the opposite of 'absenteeism'.
It's ok not to be ok.
We're working more hours than ever, and it's officially taking its toll on our mental wellbeing.
People in the UK have the longest working hours in the EU, and the second highest in the developing world after the US. Compare that to Sweden where you'll find 6 hour work days!
Prolonged poor mental wellbeing can lead to burnout and stress-related illnesses, making it incredibly important to allow yourself sick days if you feel work is affecting your mental wellbeing. It's your right to ensure you take your full annual leave entitlement too—25% of us don't!
Rest and relaxation are vital forms of self-care and should be made a priority, both for staying healthy and for being your best self at work. Presenteeism's annual cost is actually twice that of absenteeism due to its impact on productivity.
In her book, nurse Bronnie Ware described how "I wish I hadn't worked so hard" was one of the top five regrets of the dying people she worked with.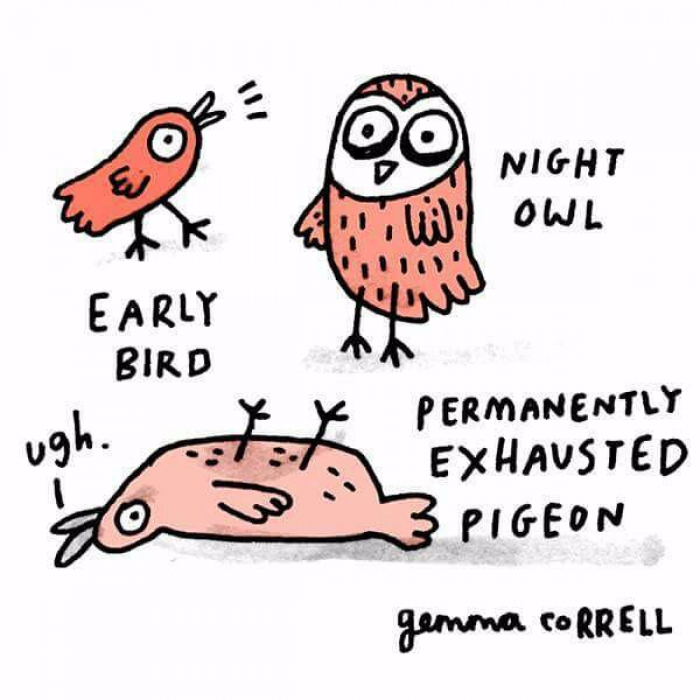 So for you, and for your employer: if you're not well, please take time for rest. Look after your mental wellbeing. You won't regret it.